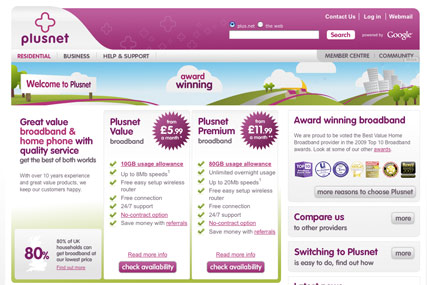 The company has enlisted the AAR to contact agencies with a view to holding a pitch for the business next month.
The successful agency will create a number of campaigns to raise the brand's profile, and help build stronger relationships between Plusnet and its existing customer base.
Plusnet's advertising has previously focused on digital campaigns. The company has historically worked with agencies on a project basis, using shops including Chemistry and Twentysix Leeds.
Plusnet recently appointed Twentysix Leeds to overhaul its website, in a bid to present the company in a more friendly and contemporary way.
Plusnet was founded in 1997, and now provides home phone and broadband services to more than 200,000 customers across the UK. The Sheffield-based company was bought by BT in January 2007.