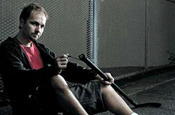 It made its decision after complaints about an ad for the gambling site PokerStars.com, which featured the line: "Poker is a sport of courage, conviction and confidence."

A complaint was received that the description was misleading, and could appeal to children.

The ASA said: "We considered, however, that poker was a well-known card game, and that the description of poker as a sport was unlikely to materially mislead members of the public about the nature of game.

"We also considered that the definition of 'sport' as a game, pastime or recreational activity was a definition that could be applied to poker."

It added that the term "sport" did not appeal particularly to children or young people, or encourage them to gamble.

However, the ASA ruled that the ad breached its rules because of its implication that playing poker could increase "courage, conviction and confidence".

It ruled that the ad must not appear again in its current form.