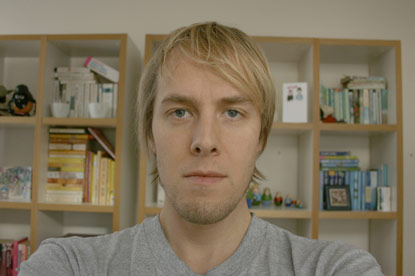 Tait founded Poke alongside his creative partner Nicolas Roope, Nick Farnhill and Simon Waterfall in 2001. It is not known what role he will fill at Wieden's.

During his time at the agency, Tait has been responsible for leading its planning operations and creative directing, as well as building his own personal project, the popular creative blog crackunit.com.
Tait is relocating to the US in order to spend more time with his family.

Tait said: "It's one of the hardest decisions I've ever had to make. Leaving a group of people that I love so very dearly isn't something you do lightly."

His departure follows that of Waterfall, who left to pursue his own personal projects in September last year.

Roope and Farnhill will continue to lead the agency, which is gearing up to make a senior creative appointment in the coming weeks. The agency is also looking for a senior strategist.