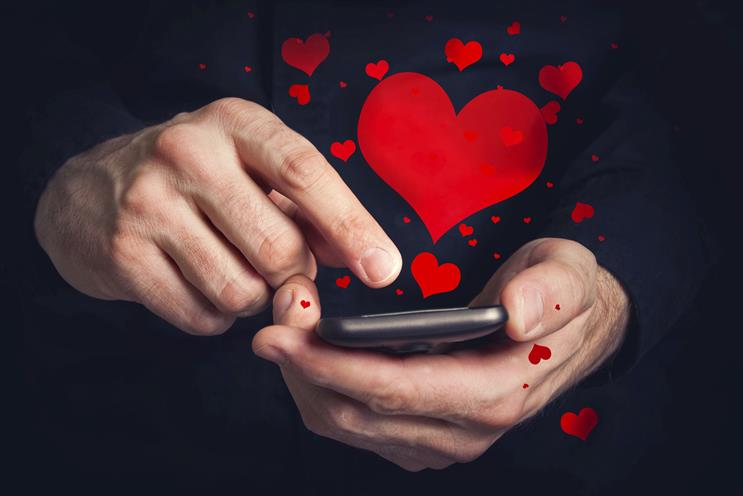 Ahead of Valentine's Day, Poke set its staff a challenge: to come up with ideas for products that would "put more love back into life". Here are some of the more outlandish ideas for you to peruse if you need some Friday fun.
They say that there's no such thing as a love potion. That you can't buy love. That love is elusive. And all those things may be true, but they didn't stop us from trying to find ways to improve love.
We recently held our fifth Poke Hack, a 24-hour, all-agency challenge that encourages innovation. The brief for this year's rapid R&D was 'Love Machines' with the task of creating something that would put more love back into life.
There were simple guidelines for teams to play within, but finding the right hack for love could take any form it liked. We were nervous. First date nervous.
The sleazy gags you'd expect did bob up in the brainstorms, but were swiftly replaced with interesting insights and problems that the toolbox of technological and conceptual invention could enhance or solve for.
Reminding your team how potent, creative and capable they are sometimes requires removing them from the day-to-day and giving them a clientless, bureaucracy-free day to hammer out new inventions. It's a great way of showing you believe everyone has it in them.
Here are Poke's best Love Machines...
Get TANDM and 'Let's du-et together!'
Tindr is great for matching, but too many flirts are lost in the awkward gap between initial contact and the first in-person meeting. Tandm fills that void with true personality exposing performances to either help seal the deal or put a nail in the coffin forever. This Snapchat meets Dubsmash app promises users that they can connect with others by being who they truly are and doing things like singing karaoke duets or mouthing romantic dialogue (such as that popular scene from When Harry Met Sally.) You know, all that "true colours shining through" stuff.
'Johnnies in a Jiffy' with RUBBER RABBIT
Initially aimed at the UK's undergraduate community, Rubber Rabbit applies a peer-to-peer distribution model for prophylactics. When graphing university campuses, the imagined Venn diagram is one where the circles for 'getting lucky' and 'has working condom' barely overlap. And with increasing STD cases and the distress of unwanted pregnancies, something needed to be done about getting protection where it was needed – before the spell of arousal was unceremoniously broken. Now the prophylactic-less can raise the alarm and a community of their peers can come quickly to the rescue in a discreet delivery, all enabled by the app. Brotherly love, indeed.
Pull up a chair with TABLE ROULETTE.
Borne from the realisation that some people are left high and dry on days defined by togetherness (think Christmas and Valentine's Day), Table Roulette emerged as our love-filled runner-up. It's a service that rolls the dice for your dinner dates, knowing that sometimes the most fun nights are baked by chance. Would you rather find your perfect match or most like-minded dinner buddies by filling out endless forms or by just spinning the goddamn Table Roulette wheel and letting fate decide your dating destiny? One thing you will know for sure is that your tablemates will be risk-loving extroverts just like you.
Get FAMILIAR and see patients as people first.
Elderly folk in long-term care who are unable to express themselves well can feel isolated and unloved. Carer staff turnover adds to the problem as patients' personalities and back-stories don't have time to come to light before a new face arrives to grab the baton. FAMILIAR is a record-based tool that aims to solve this by proving that the more a carer knows about their patients (beyond their ailments and medications) the better they're able to care for them. The application allows relatives or friends to create a rich, but easily digestible, profile for each patient that will give carers glimpses of key events and insights into their loved ones. These details become daily talking points and relationship builders that lead to respect and dignity for those who may be too frail to open up like they once could.
Share your heart with HEARTIFACTS
None of us got to be who we are today with out some loving guidance from someone at some point in our lives. This social network is an interactive visualisation of those relationships, allowing you to then create and share unique 'heartifacts' with those who've blessed your past. Like Valentine's Day cards with even more heart.
Be like Byron with BYRON.
We live in a time where emojis are better recognized than the names of famous poets. But can a 'heart' emoji truly convey love the way, say, Lord Byron could? This app, fittingly named Byron, is a translation service that takes your well-intentioned, millennial-esque emoji-speak and turns it into poetic expressions of love – the old-fashioned way. This was the clear winner of Poke Hack 2015 .
Nimo Awil is a creative at Poke