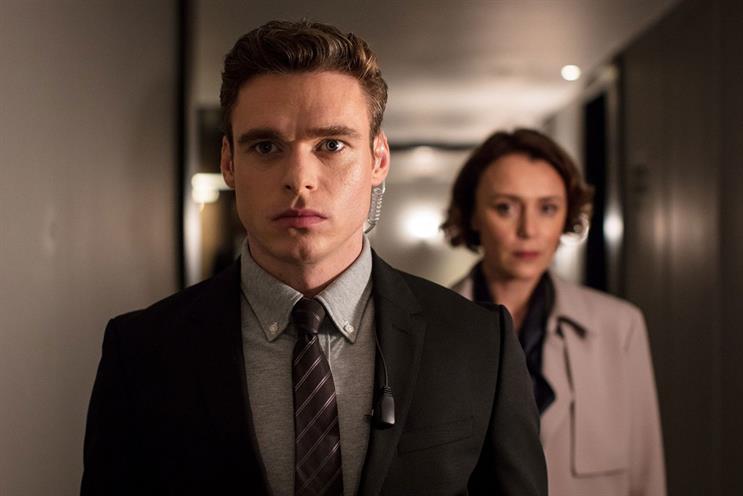 Counterterrorism police have launched a recruitment campaign on social media on the back of hit BBC One drama Bodyguard, with thousands of engagements for tweets issued by @TerrorismPolice.
The TV series, about a troubled bodyguard tasked with protecting the home secretary (starring Richard Madden and Keeley Hawes), attracted 10 million viewers for its first episode last month, making it the biggest new British drama in more than a decade.
The communications team at Counter Terrorism Policing is exploiting the popularity of the show to raise the profile of its work and promote a career in policing.
Some tweets aim to remind people of the work done by counterterrorism police, some highlight policing as a career option, while others provide simple explanations of the acronyms used in Bodyguard.
Tweets referring to the show have resulted in thousands of retweets, likes and comments, with more than 3,000 engagements to date.
In addition, there have been more than 4,500 click-throughs from Counter Terrorism Policing's Twitter and Instagram accounts to its careers page, as well as media coverage prompted by a report from the Press Association about the social media campaign.
Deputy assistant commissioner Dean Haydon, senior national co-ordinator for Counter Terrorism Policing, commented: "Our social media engagement with the BBC's Bodyguard has clearly urged thousands of people to visit both the Met and CT Policing's recruitment pages over the last few weeks.
"By using social media as a recruitment tool, we hope to attract a younger, more tech-savvy audience, whose skills will ensure we're ready to face the evolving threat as it moves ever closer to a virtual online space."
A version of this article first appeared on PRWeek