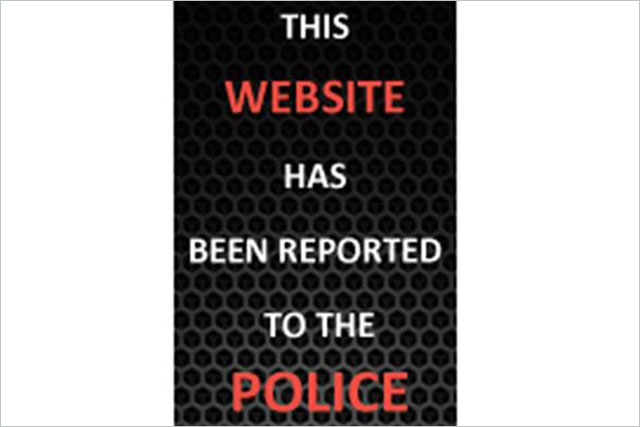 The City's Police Intellectual Property Crime Unit (Pipcu) is working with Project Sunblock, a company that helps brands control where and when their online ads are placed, on the initiative.
The banner ads warn users that the website they are visiting is under investigation for copyright infringement and advises them to leave, as they could be breaking the law.
The ads are part of Pipcu's Operation Creative, where the unit has partnered with the creative and advertising industries to tackle websites profiting from copyright infringement.
Rights holders who see their intellectual property being used without permission can alert the PIPCU about infringing websites. From there, officers from the unit contact the site owners and offer them the chance to co-operate. If the site owners refuse, the police can begin placing the warning ads, as well as seeking suspension of the site.
DCI Andy Fyfe, the head of the Pipcu task force, said: "This new initiative is another step forward for the unit in tackling IP crime and disrupting criminal profits.
"Copyright-infringing websites are making huge sums of money though advert placement, therefore disrupting advertising on these sites is crucial and this is why it is an integral part of Operation Creative.
"This work also helps us to protect consumers. When adverts from well-known brands appear on illegal websites, they lend them a look of legitimacy and inadvertently fool consumers into thinking the site is authentic."