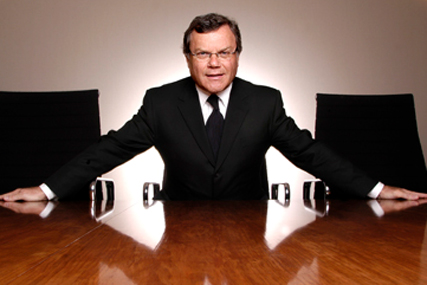 The WPP chief told delegates at the FT Digital Media & Broadcasting Conference that while Barack Obama had used digital effectively to win the presidency, TV ads were also a feature of his successful campaign.
Sorrell was answering a question from Brand Republic about whether Obama's pioneering digital marketing campaign could be transposed to the UK.
Sorrell said: "It's not quite true that [Obama's 2008 campaign] was a full-on digital presidential campaign.
"During the World Baseball Series before the US Election you had 30 minute ads on network TV. Digital was used extremely effectively, particularly from a fundraising perspective but it was an integrated campaign and that's the message."
The Conservative Party were "being quite aggressive" in its use of email, Sorrell said, noting a "strong density" of emails from the Tories in his own in-box.
Labour and the Conservatives were "going through a phoney war at moment but I think both parties and the Lib Dems will embrace new media".
Sorrell concluded that UK parties could not fully emulate the Obama marketing model as "Obama has more freedom [in the US] and we are more restricted in terms of party political broadcasts".
A quarter of WPP's revenues are digitally-related, Sorrell revealed, adding that he would like WPP "to be more digital".
Commenting on WPP's overall performance, Sorrell said the group had achieved "stabilisation".
Ahead of WPP's first quarter report due this Friday, Sorrell revealed that the group had "moved from a period of staring into the abyss, into less worse and now stabilisation. Budgets are flat for the next year ... but we'll achieve some growth."