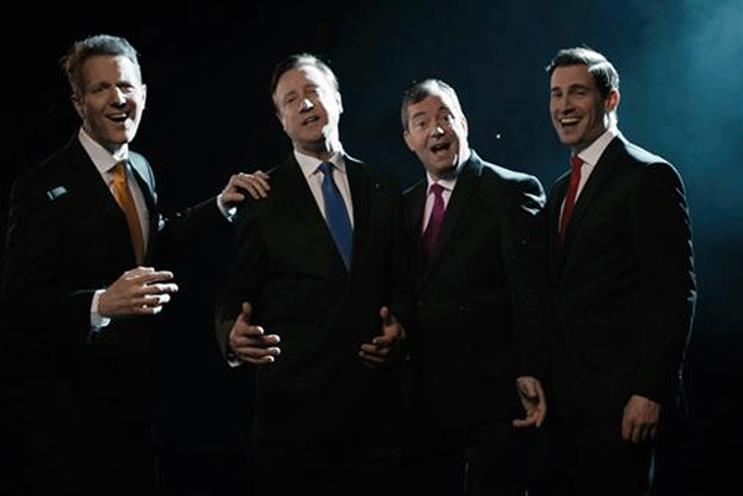 The video, called "change the tune", was created by Creature London and opens on a young woman railing against the argument that a vote for the Green Party is a wasted vote.
"The only wasted vote is a vote you don't believe in", says the young woman, adding that all the other party leaders sound so similar it's like they're in harmony with each other.
At this point, actors representing the leaders of the UK's main political parties take the stage and sing a boy band-style ballad about their policies.
The film will air on BBC2 at 5.55pm tomorrow and will be supported by outdoor and social media work.
Stu Outhwaite, Creature's creative partner, said: "The Greens are the progressive alternative voice we need in politics. With this in mind we've created a broadcast that we hope goes some way to making that voice louder."
Natalie Bennett, the Green Party's leader, said: "For many years the establishment parties have been singing from the same hymn sheet... The Green Party is offering a real alternative to business-as-usual politics."
The film was created by James Mitchell and directed by Johnny Hopkins through Acne.
It is Creature's second piece of work for the Green Party. In 2014 the agency created a film on the subject of Britain's place in the European Union.