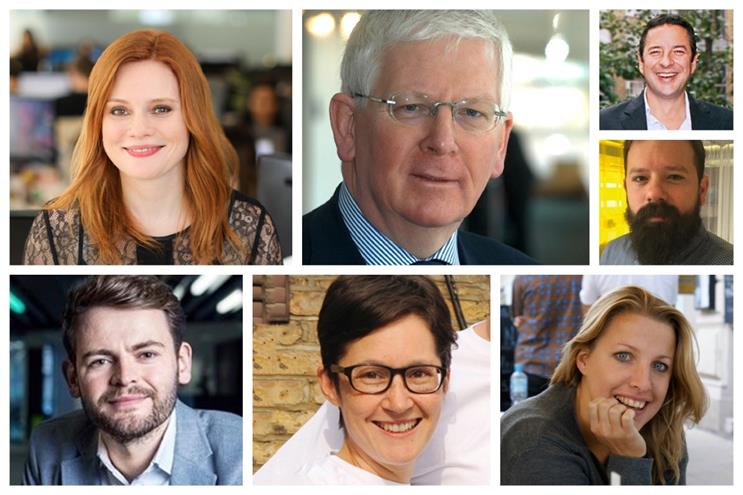 Along with teaching, Aristotle famously described politics as the most noblest of professions.
What would the great philosopher, then, have made of micro-targeted political ads, in which you can theoretically send each individual a specially tailored message in order to persuade them towards a policy or cause?
Last week the IPA challenged The Electoral Commission and political parties to suspend all micro-targeted ads following the recent data scandal involving Facebook and Cambridge Analytica.
The trade body has also called for all political advertising creative work to be listed for public display in a bid to increase transparency.
IPA president Sarah Golding explained: "There's nothing wrong with using data to micro target advertising for holiday destinations or sports cars…. However, in an age where consumer trust has been heavily eroded and the quest for truth and transparency is paramount, we feel it incumbent upon us to call for this moratorium."
But is it necessary?
The Conservative Party's longtime ad agency's chief executive, Giles Hedger, welcomed the IPA proposal and called for a "big stop and think" moment in online political advertising.
"We're entering a phase where electioneering loses its accountability because we're not otherwise keeping step with what technology can do to influence the process and potentially corrupt it," Hedger warned.
However, is there any real ethical difference between online microtargeting and door-to-door canvassing, which is fine-honoured political campaigning tool?
There isn't, according to Daniel Gilbert, chief executive of Brainlabs: Political micro-targeting is nothing new, it's just that digital media has enhanced its scale."
So far the UK's major political parties – who collectively spent about £3m on Facebook ads during last year's general election – have remained silent on whether they would take part in the IPA's proposed moratorium.
Whether their collective silence remains will depend on how quickly and forcefully the next scandal involving social media users' data come along. But, as they say, a week is a long time in politics – the same is true it seems for the world of big data.
Charlotte Cook
Managing partner, Adam & Eve/DDB
No. There's nothing wrong with targeting that makes sure ads go in front of the right people – that is the job. However, there are specific risks with micro – targeting that will do our industry long term damage if we are not careful.
Political advertising is governed by legislation (the Political Parties, Elections and Referendum Act 2000), which recognises that elections are different to other forms of campaigns. Whilst that remains true, the rules are no longer fit for purpose because of technological progress. Micro – targeting is one example of this; in politics, unlike most forms of campaigning, there's a virtue in people being able to see what everyone else is seeing because it ensures common argument.
A campaign where people are unable to address their opponents because they do not know what they are saying and to whom, would be bad for democracy.
A campaign where people do not vote on the basis of a national conversation, but on ads whose contents cannot be addressed, would lead to bad government.
Until regulation requires Parties to lodge their micro - targeted ads somewhere in real time, with an indication of how and where it was deployed, we should be extremely worried about its use in our democracy.
Dan Cullen-Shute
Chief executive, Creature of London
Cards on the table: we work with the Green Party, so the faint whiff of Utopian ideal about my views on this shouldn't come as a surprise, but I believe political advertising, more than any other form of comms, should be transparent and honest, not opaque and underhand. A fair fight, out in the open, without gaslighting, slandering, or straight out lying. My issue's not with micro-targeted ads per se (although, quick note to Tech GiantsTM, I really don't need ANOTHER flight back from Milan), it's with the opportunities they provide for abject, unregulated bullshit, which shouldn't be allowed when it matters this much.
Rebecca Mahony
Chief marketing officer, Media iQ
First and foremost, the question should be asked across the board, not just based on political advertising. It's then whether you believe advertisers should be able to 'influence' or utilize data to drive 'intent' or 'inform' to consumers. The moral argument is around the fact that if someone would never vote for your cause or candidate, should someone do what Cambridge Analytica did and try to persuade voters NOT to vote at all.
When driving intent, influencing decision and informing on issues, advertisers can have a huge impact. They shouldn't take this lightly and should remain responsible. I think that micro-targeting should be allowed but only in certain circumstances and there should be guidelines around how the data is used.
John Quarrey
Founder, Krow
The call to ban political micro-targeting seems to me to both miss the point and disregard the fine traditions of political communication. So far nobody has provided evidence that any of the political parties have misused micro-targeting. In my experience the parties used it during the last election to make sure that local voters received relevant, local messages about the issues that were most relevant to their area. And I don't see any problem with that. Honesty is the real issue that political, and all other, advertising needs to address. Simply put, if it ain't true, don't say it.
Ian Twinn
Former director of public affairs, ISBA
The key to the riddle is that the rules should apply to any advertiser. If brands or causes can digitally micro target then so can political causes, whether at election time or not. It is not the content that causes the ethical question, but the use of data without the subjects knowledge or consent. Micro targeting is hardly new. In the world of old school marketing and political campaigning we try to know as much about consumers and voters as possible, either individually or as sub groups. On the doorstep I collect data and use held data. It is how we get the data that counts.
Ryan Wain
Chief marketing officer, Unlimited Group
No, they shouldn't be allowed. On the very long list of things we must do to improve, preserve and protect democracy in this country, banning micro-targeting is pretty far down. Revolutionising campaign spending rules, sorting out media barons' biases, tackling archaic party-political memberships, making TV debates compulsory and jolting people out of their fake-news, self-affirming filter bubbles are much higher up. But we've got to start somewhere.
Kate Waters
Chief strategy officer, Now
Maybe. Controversial questions never have easy answers. Advertisers have always targeted people based on attitudes and will always do so; technology just lets them do it with greater precision. The real question is therefore, is this good for democracy? Yes, if micro-targeting engages people who might otherwise not have voted. Yes, if it makes advertising affordable for minority parties like the Women's Equality Party, thereby giving them a louder voice. But not if the existing combination of the filter bubble, the staggering lack of transparency, and the inadequate system of self-regulation persist in creating an environment that encourages alternative facts and fake news.