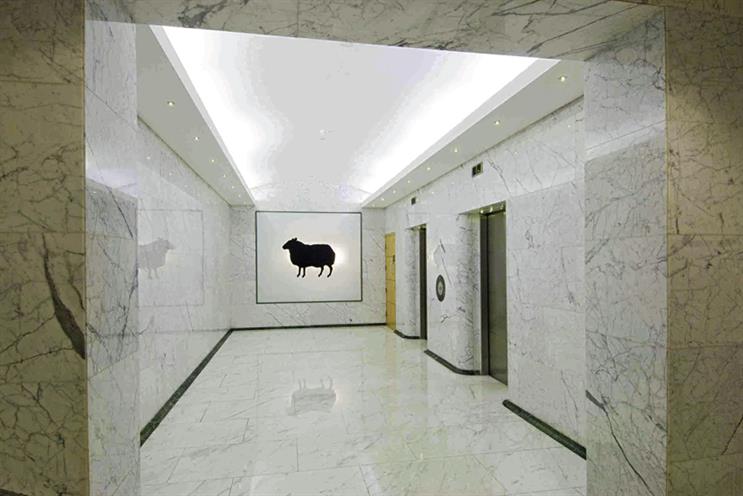 Five things the AA wants parliament to know about advertising
1 It is economic rocket fuel, with every pound of adspend returning £6 to GDP.
2 It supports more than 550,000 jobs and expects to add another 70,000 by 2019.
3 It is the second-largest creative industry in its own right but has a unique role powering the others and fuelling the digital economy.
4 UK ad exports will grow 54% in the next five years and the UK has Europe's highest balance of payments for advertising services.
5 The Advertising Standards Authority is the global gold standard for advertising self-regulation, with more than 50 years' experience protecting the public.
Where were you when you heard Boris Johnson was not standing for the Tory leadership? The answer, for several parliamentarians, is on a tour of adland.
It was a visit organised by the Industry and Parliament Trust and the Advertising Association for a group of cross-party MPs, peers, political aides and policy wonks to help improve their understanding of the creative industries.
The visit followed the journey of an ad campaign from its inception at a creative agency, Bartle Bogle Hegarty, through to production at RSA Films, post-production at Smoke & Mirrors and finally media distribution on platforms such as YouTube. Unsurprisingly, Brexit and its likely impact on the creative industries was a hot topic.
Concerns were raised that marketing budgets are often the first things to be cut during a period of financial instability. It was clear to see the negative effect this would have throughout the creative chain.
Continued access to the best international talent – and the ability to film in overseas locations – was another area of uncertainty. In particular, this was an issue for the production and pre-production companies. Both rely on being able to move big packages across borders with ease. This includes video equipment to take to film shoots and large data files for global teams of visual-effects specialists to work on.
Some MPs saw this as an opportunity to persuade the agencies to move business to their constituencies across the UK, and there were questions about how to break London's hold on the creative industries.
Towards the end of the visit, a few gentle barbs were traded, including the suggestion that it was time for Labour to revive its nearly 20-year-old slogan "Things can only get better". This time around, it is fitting for the Tories as well.
What we learned…
Lord Best
Crossbench peer
"It was great to get a break from the turmoil of the Westminster village to see some brilliant examples of the UK at its most positive and creative – in the international world of advertising.
"Thanks to the Industry and Parliament Trust and the AA, a bunch of us parliamentarians got to see
this industry hard at work: the trendy, 'different' BBH offices buzzing with ideas and energy; the
imaginative and entrepreneurial video-making of RSA; the genius of Smoke & Mirrors using magical technology to create the final result.
"But everyone we met was worried about the impact of Brexit.
"So back to the confusion of parliament, enthused by the talent and dynamism of an industry making a huge economic and cultural contribution, but with new anxieties for the future."
Lord Clement-Jones
Liberal Democrat peer
"Meeting our four different hosts gave me a newfound appreciation for the professional and technical skills required in the creative industries.
"It really gave a crucial insight into the advertising business and the challenges they face, especially in the light of Brexit.
"During the discussion at RSA, I found it particularly concerning that Britain leaving the European Union could lead to a shortfall in the technical expertise required in advertising production and London's creative sector more broadly."
Thangam Debbonaire
Labour MP
"I learnt about the importance of flexibility in the creative industries, where talent seems to be recruited and trained from a young age. Emphasis seemed placed on hiring individuals with creative ability, drive and enthusiasm, rather than just experience. However, more could be done by government to encourage interest in the industry from a younger age and make students aware of the many opportunities available to them within the industry.
"I was also pleased to gain a greater understanding of how the industry, and employment within it, has developed over the years. Of particular interest was how the UK is one of the top exporters in advertising and, given our technological and educational background, I can see that this is an area in which we can expand further, both here and in the rest of the creative industries.
"So far, the effects of Brexit are not entirely clear; but ensuring the industry is capable of predicting and adapting to these challenges should be a focus for policymakers. A significant amount of the business is international, with cost as a significant factor for production and filming abroad, as well as the quick availability of labour. We should work to ensure our creative industries still have access to these markets.
"This is a fast-moving sector and I believe it will be difficult for legislation to keep up with industry
developments. I was therefore pleased to hear that the sector is taking its own initiative, with YouTube working to reduce the amount of copyrighted material shared on its site through Content ID. However, I believe more needs to be done to protect artists and content creators.
"Moving on, I believe my constituency of Bristol West would seem to be a suitable candidate for further developing and expanding this industry."
Hannah Bardell
Scottish National Party MP
"The industry visit provided insight into how Soho has become a successful creative hub for advertising and how applying these principles could help grow Scotland's creative and advertising sector.
"It was interesting to hear how Brexit will affect the different companies, from a shortfall in skilled workers to potentially limiting their ability to shoot on location in Eastern European countries, which have become popular destinations not just due to cost-effectiveness but also their more predictable weather conditions.
"I was particularly impressed by the collaborative approach these companies are taking to develop the next generation of creative talent. All companies discussed the initiatives they were taking part in to ensure that their hiring practices are inclusive and attract fresh new talent from the UK and abroad.
"Although they will continue to face new challenges, it was exciting to see that the passion and creativity of those working in the industry at all levels will ensure the UK's advertising industry continues to be one of excellence."