"Politics v Policies" by Rory Stiff and Casey Highfield Smith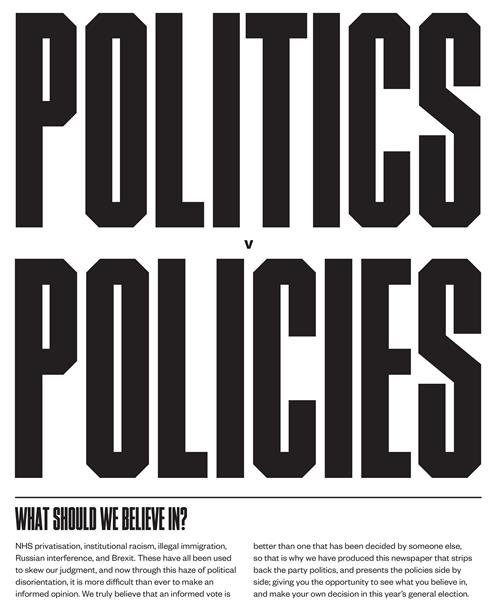 In a bid to combat the "lies, slander and accusations" surrounding tomorrow's general election (12 December), a team of creatives have designed a non-biased newspaper comparing policies from the UK's leading political parties.
The 16-page zine-style newspaper features the top 14 policies from Britain's top six parties – Labour, the Liberal Democrats, Green Party UK, the Independent Group for Change, the Conservatives and the Brexit Party – highlighting key points from each manifesto to present policy information in a more accessible manner.
Ten-thousand copies of the newspaper will be distributed in London today (11 December) across all major transport links. It was written by Dominic Penna and Angus Williams, and designed by Rory Stiff and Casey Highfield Smith.