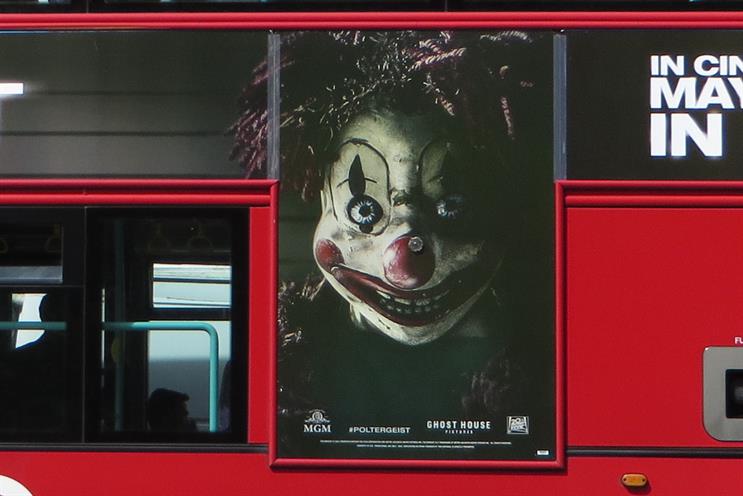 The ad appeared on buses and posters. It featured the head of a scary clown with scruffy hair and messy make up.
The complaints said the ads were distressing for themselves, their children or those with colrophobia, the fear of clowns, and questioned whether they were suitable for outdoor display in an "untargeted medium".
In reply, Twentieth Century Fox Film said it understood that the ad had caused upset, however it had sought and gained approval by its media owner, Exterion Media, which confirmed the ad had been approved by its copy approval team.
The Advertising Standards Authority also acknowledged that the ad may have caused distress to some people but ruled the image was "not menacing … [and] included no other images that there likely to contribute to such an impression".