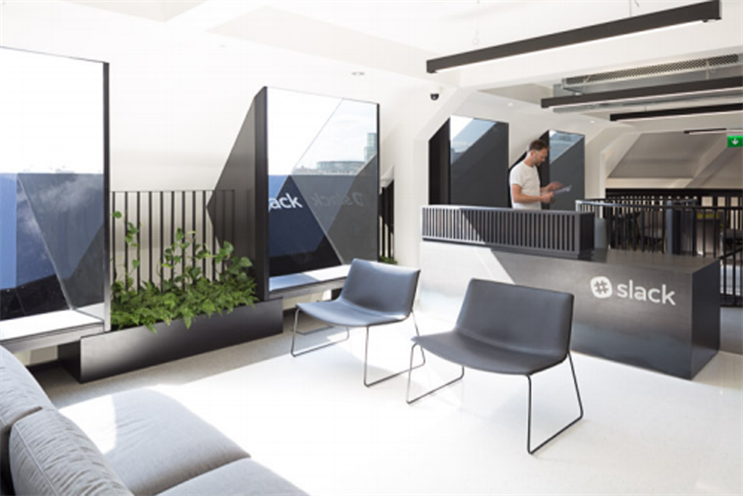 The new office will be located on Great Portland Street in London's Fitzrovia and will primarily be staffed by a sales team of five. Slack plans to double that headcount by the end of the year.
It will support Slack's Dublin office with the company's expansion into Europe.
"London is our second most active city in Europe and in our top five globally," Kelly Watkins, global head of marketing at Slack, told Campaign.
In the past year alone, Slack usage in the UK has doubled and now accounts for 6% of the platform's 6.8 million weekly active users.
Enterprise Grid, which Slack launched at the end of January this year, is aimed at serving very large companies, Watkins explained: "While the end-user experience is much the same, at a management level it does a couple of things. Within the grid, you can provide dedicated, focused workspaces for teams. There is also a layer that plugs across the company providing search of the company's directory. There's been a tonne of customer demand and adoption in the UK."
Since its launch in 2013, Slack has raised $450m (£347.8m) in funding from investors such as Google Ventures, Horizons Ventures, Social Capital, Spark and Andreessen.
It derives all its revenue from its more than 1.5 million paid users and 38,000 paid teams. Today, half of its daily active users are located outside of the US and has an annual recurring revenue of $150m.