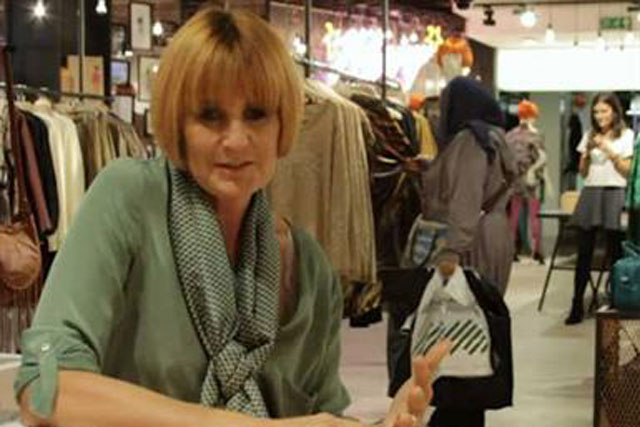 Portas was commissioned by the Department for Business Innovation and Skills in May to come up with ideas for reversing the decline of the high street as a shopping destination.
Published today( 13 December), the review warns that Britain's high streets are at a "crisis point", with town centre vacancy rates having doubled over the past two years.
Portas takes particular issue with the major supermarkets expanding into non-food.
Portas said: "What really worries me is that the big supermarkets don't just sell food anymore, but all manner of things that people used to buy on the high street.
"They've been expanding their reach into homewares, stationery, books, flowers – you name it. Supermarkets now allocate more than one third of their floor space to non-food sales."
Portas highlights particularly worrying trends, including Sainsbury's being the seventh-largest clothing retailer in the UK, Tesco housing more than 100 opticians, and Morrisons accounting for 50p in every £10 spent on health and beauty products.
As a result, the review lays out 28 recommendations that aim to "level the playing field" between out-of-town developments and the high street.
Recommendations include introducing a Secretary of State "exceptional sign off" for all new out-of-town developments, large retailers being required to support and mentor local businesses, and retailers reporting on their support of local high streets in their annual report.
Portas also recommends that there should be high-street deregulation to remove red tape in order to provide a boost to the high street.
In response to the review, Prime Minister David Cameron said: "The high street should be at the very heart of every community, bringing people together, providing essential services and creating jobs and investment. So it is vital that we do all that we can to ensure they thrive.
"The Government will now review Mary's recommendations and we will publish our response next spring."
Although providing a much-needed boost to the high street, the review is likely to concern retailers such as Dixons that rely heavily on out-of-town developments.
It has been reported that Portas declined to meet with Dixons, fashion retailers Next and Primark, and stationary chain WH Smith for her review.
A Department for Business spokesperson said: "Mary Portas worked hard on gathering evidence and producing her report and its recommendations to the Prime Minister.
"Her widely recognised expertise and public profile has raised awareness of the review, high streets and the issues they face, encouraging debate and consideration among businesses, local authorities and communities.
"She listened to people through her high street visits, events and meetings, while she received nearly 3,000 survey responses. More than 250 organisations have engaged with the review."
Follow Matthew Chapman at @mattchapmanuk