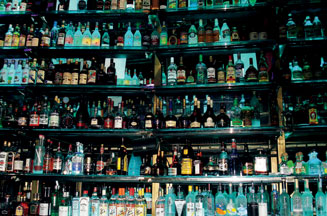 'The Responsible Marketing of Alcoholic Drinks in Digital Media' advises companies on how to stay within the Portman Group and the UK advertising codes.
The guideliens covers:
the importance of age-verification pages and nanny tags.
the boundaries of acceptability surrounding consumer-generated content on brand websites.
how companies can assess the appropriateness of websites and social media. For example, companies should only be tweeting to followers who've confirmed that they are 18 or over.
David Poley, Portman Group chief executive, said: 'Digital marketing is challenging because it can prove difficult to identify who is using digital media and how old they are. Even so, producers must meet the same high standards digitally as in other areas of marketing. Our advice will enable companies to steer a socially responsible route.'
A Digital Marketing Working Group, including leading industry marketers from Bacardi-Martini, Beverage Brands, Molson Coors (UK) and Diageo, have been involved in compiling this advice.
Poley said the working group would 'regularly review the advice to keep it relevant and socially responsible'.