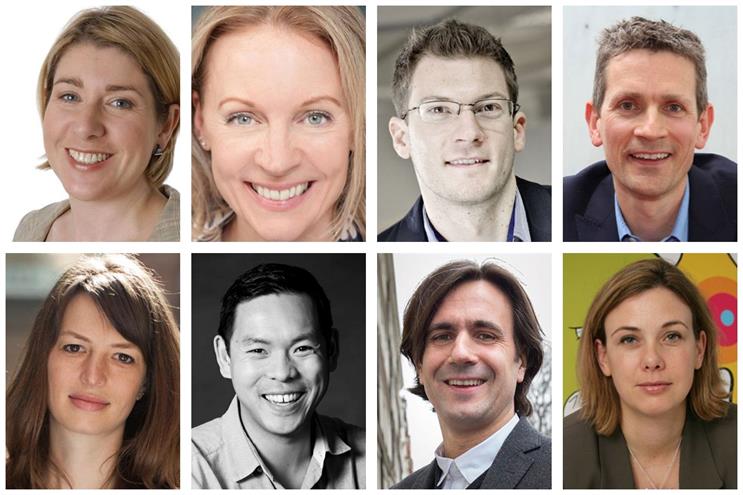 Work and life should not be mutually exclusive pursuits but such is the uneasy relationship with business and family life that there used to be a time when "leaving to spend more time with my family" was taken as shorthand for "fired". Yet in an era where leaders are extolling the virtues of bringing your "whole self" to work the conversation surrounding work-life balance has become more nuanced.
Indeed, pursuing a better work-life balance is no longer something creative leaders are encouraged to hide. As evidenced in Jo Hagger outgoing managing director of Wunderman UK's statement that: "I'm leaving to pursue exciting opportunities beyond agency life that will enable me to achieve true work-life balance and pursue my life-long learning ambitions."
Of course, the very question of "work-life balance" is inherently problematic. Namely, because of the tendency to only ask women how they achieve it. However, in an industry in which vast swathes of talent now view freelancing as a plan A, not a plan B embracing flexible working and ensuring a healthy, inclusive working culture has to be a business priority.
Technology affords us a previously inconceivable level of flexibility; the challenge is to use it not to add to the relentlessness of the "always on" working day but to free us from its arbitrary constraints.
With this in mind, we asked a number of industry leaders if it is possible to achieve "true work life balance" and work in advertising?
---
Jo Hagger
Outgoing managing director, Wunderman UK
While I know many amazing people who seemingly manage to juggle the pressures of working in advertising while also having a personal/ parental life, I know many more who don't. My own '"disconnect" was first triggered when I had kids (and not just because sleep deprivation does little to support working 50-hour weeks); on returning to work, I was increasing aware that a culture of "busy" was dominating - to the detriment of actually working efficiently and creating real value. Agencies talk a good game when it comes to embracing progressive working practices, but there is still a tendency towards presenteeism that can be detrimental not just to productivity but to staff morale. This can have genuine repercussions for both retaining staff and attracting in new talent.
---
Bruce Daisley
Vice president of EMEA, Twitter
It's pretty extraordinary that this is where we are in 2018. Whether it's at work or in our personal lives we're increasingly judging others based on how quickly they show two blue ticks. There's really clear evidence that it doesn't make us more effective. (Half of all people who check email out of work hours exhibit significant signs of stress, stress is proven to completely wipe out our ability to be creative) and also it's unnecessary. Leslie Perlow is a researcher whose TED Talk is a good start point. She showed that even the most demanding clients don't need responses immediately - they just need their expectations managing. Work is rapidly heading to a two-track world: enlightened, creative places that deliver outstanding results and unevolved establishments that stick to the old failing methods. The good news is that talented people will vote with their feet... as we've just seen.
---
Xavier Rees
Chief executive, Havas London, Havas Helia and Field Day
Work-life balance no longer exists. We are all blending, not balancing. And we're better for it. The enemy is presenteeism. Bosses who judge you if you leave the office before 7pm. Agencies that measure commitment by the number of family moments you sacrifice. There should only be one metric in a modern agency: how much you care. If you care enough, you'll get the job done brilliantly – in your own way, around your own life. Agency leaders need to hire good people and trust them to make good decisions about how they do their work. Anything else repels the best talent.
---
Amelia Torode
Founder, The Fawnbrake Collective
There are too many ad agencies in town, chasing too few briefs, for shrinking budgets, on timescales that are tighter than ever. Welcome to the new normal. There's a pervasive smell of desperation as large agencies wonder how they can possibly pivot to adapt and still meet their quarterly targets. The hours and expectations are out of control, it's banking style hours without banking style bonuses. There has to be a new, healthier way to make work work better. We're only four months old at The Fawnbrake Collective, we're through our "proof of concept" phase, and I'm happy to report that it is perfectly possible to have a work-life balance and work in advertising, just maybe not in advertising agencies.
---
Adrian Lee
Digital strategy & innovation director, Vizeum Global
Yes, but you need an open line of communication with management, colleagues and family and to know when to stop work for the day. I have two boys under two so home demands are slightly magnified and sometimes I leave early for childcare reasons and log back on at home but I'm equally comfortable not checking emails too. Management trusts me to complete projects by deadlines and if I don't, I expect to be held accountable regardless of my family situation. My awesome wife also understands that on occasion I have to go in early or stay late. My office culture also encourages me to maintain interests outside of work to stay fresh, something that's important in my ideas-led role.
---
Adam Boita
Head of marketing, Pernod Ricard
"On a personal level you have to take responsibility for your own work-life balance. In a digital always on culture it's hard to leave the phone alone for email but you have to draw boundaries and ensure self-discipline. Working in marketing and advertising there will always be those crunch moments on campaigns or brand planning cycles where work life balance takes a hit but this is the same of most sectors. On a company level, it also also takes an employer to understand that happy employees are productive employees. At Pernod Ricard we are very fortunate that employee well-being is a core part of our values and this shows in our great retention rates. It's a brilliant place to work."
---
Diana Tickell
Chief executive, NABS
It's absolutely possible to achieve work-life balance working in advertising. But it requires real commitment from all parties – employers as well as employees. And it's not just the right thing to do; companies who don't ensure their teams are able to benefit from a fruitful home and social life are fundamentally failing their employees, and failing their own chances of getting the most from their teams. We must do better. Lead by example. Embrace flexible working practices. Provide for those with caring responsibilities; not just parents – more and more of us are caring for elderly relatives. Encourage dads to take up shared paternity leave – too few men are taking advantage of this. Experiment with new initiatives that challenge ways of working that exclude others. Take it from NABS: it will pay you back enormously to have a happy, well balanced workforce with perspective, healthy relationships and positive wellbeing.
---
Anna Vogt
Chief strategy officer, TBWA\London
Balance is a dangerous word. It implies that everything is in harmony with one another. That you give equally to work and life at all times. I don't think that happens in any industry. The idea of this causes as much stress as the reality of trying to make it work. I prefer to think of it as being in control of my work-life imbalance. Accepting there are certain things I can't change (like picking up my daughter from nursery) and rolling with the rest. Each week will require a different focus, different priorities, different commitments. One month might be packed with pitches, the next I'm conscious to take some of that time back and reinvest it in my out-of-work life. When you feel in control of which way the pendulum swings and are empowered to reclaim and prioritise according to work-life commitments, it's absolutely possible to have work and life happily co-exist.