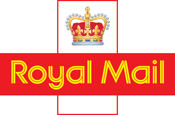 The postal services company is looking for an agency to develop and exploit its consumer database in order to optimise customer value, as the business attempts to reposition itself from a product-focused organisation to a customer-centric one.

The brief will have a particular emphasis on direct mail, press and digital advertising.

It will also focus on how to best maximise return on investment through direct response media.

Along with providing DM, the Post Office is also looking for an agency to provide brand strategy related services such as design, positioning and insight.

The successful agency will work on the account for a four-year period.

A shortlist of agencies will be drawn up towards the end of next month. It is unclear whether DraftFCB, the incumbent, will repitch for the business.

The agency was first appointed to the Post Office's DM account in October 2004.