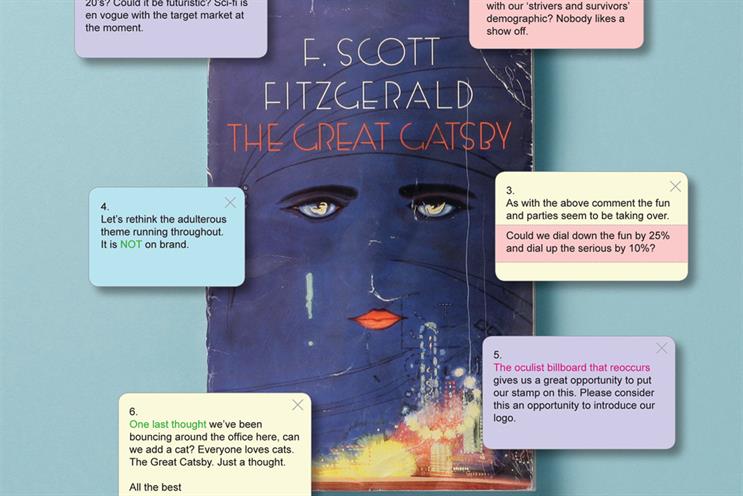 The print and out-of-home campaign by DLKW Lowe features books from famous authors who used to work in advertising, including F Scott Fitzgerald, Salman Rushdie and Joseph Heller, with comments from imaginary clients.
People working in advertising and marketing have until 14 February 2015 to enter a story of up to 4,000 words to be in with a chance of winning the £2,000 prize.
The competition is in its second year and was launched in memory of Winston Fletcher, who died in 2012.
He was a prolific writer, the founder of the DLKW Lowe precursor Delaney Fletcher Bozell and the only person to have chaired both the IPA and the Advertising Association.
Tim Waterstone, the founder of the bookshop Waterstones, will chair the jury. He said: "Some of the finest writers of the past few decades have emerged from advertising agencies. We want to find today's F Scott Fitzgeralds and Joseph Hellers and to bring them out into the light."
For more information, visit thewinstonfletcherprize.co.uk.