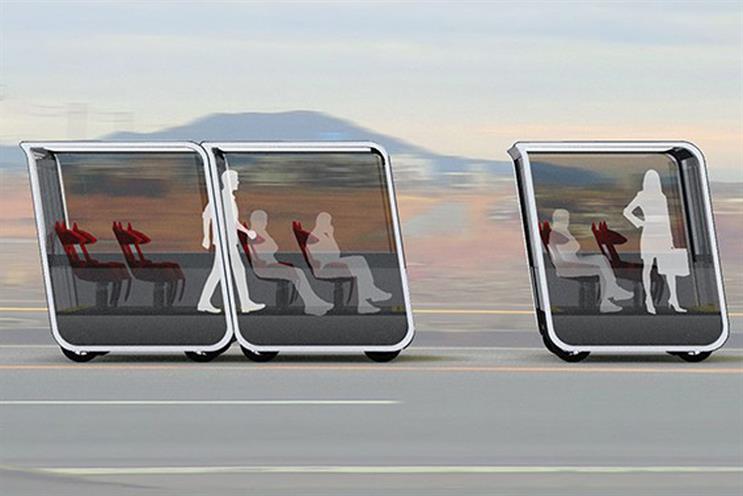 The partnership will grant Posterscope early access to the technology developed by TDG, and in turn, will work with TDG to build technologies that will work synergistically with advertising. In future, Posterscope will help TDG manage any ad inventory generated.
"Architects and urban planners design and build cities, but marketers bring them to life," Normandy Madden, global director, media and brand innovation said. "It's important for us to have a good global partner to help develop and implement programmes that tap the full potential of the technologies developed for our smart cities."
'Smart city' is a designation given to a city that uses technology to enhance the quality and performance of urban services such as energy, transportation, utilities, security, communication, leisure and even food production in order to reduce resource consumption, wastage and overall costs.
"The global smart cities economy is going to hit an estimated $1.4tn [£1.09bn] by 2020, as population migration towards cities continues," Posterscope's head of futures, Nick Halas said. "This partnership is essential in allowing us to help clients and brands manoeuvre and find a pathway to be involved in the exciting opportunities that these smart cities will bring to their citizens."
On Posterscope's side, Halas will co-lead the partnership along with head of platforms and partnerships, Asia-Pacific, Ben Milne, while Madden will direct the partnership for TDG.
The tech being developed by TDG that Posterscope could work with includes renewable energy sources, self-driving electric buses, self-driving electric pods, navigation and entertainment platforms like virtual and augmented reality.
Some of the ways brands could work with the self-driving buses, Madden explained, includes AR, 3D displays, holograms and even branded lighting interiors. "We're way beyond slapping an ad on the inside of a bus, or popping a skin on the outside."
As the buses are electric, they will charge each time they dock at bus shelters. "So the bus shelters too are part of the equation and represent opportunities for brands."
In terms of renewable energy, TDG is developing piezoelectric panels that are capable of generating electricity from kinetic energy or friction. "These panels could be installed, for example, under the floors of malls, or pedestrian sidewalks and people walking on them would generate electricity," Madden said. "Think of the opportunities for fitness apps such as Nike+. It would be possible to track, not only how much exercise you've had, but how much green energy you've generated."
TDG has projects underway in China, Southeast Asia, Saudi Arabia, New Zealand and the US.