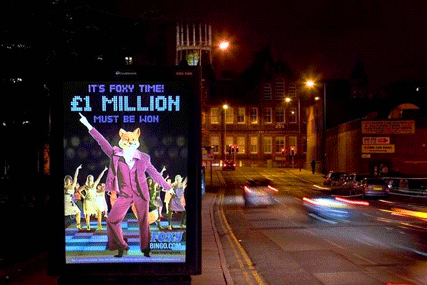 The campaign, bought and planned by Walker Media, uses a design by creative agency Biscuit on selected Clear Channel poster sites in the Midlands and the north of England to target Foxy Bingo's key demographic.

The aim is to raise awareness of the Foxy character and the £1m giveaway, by using a picture of Foxy on an animated 1970s-style disco dance floor. The dance floor lights up when an electrical current is passed through the poster.

Richard Simkins, senior project manager at Hyperspace, said an EL element to a poster campaign could boost awareness by over 300%.

In addition to the 50 electroluminescent posters, the outdoor campaign includes digital out-of-home in Manchester, Liverpool and Birmingham.