"#PostersForThePeople" by Atomic London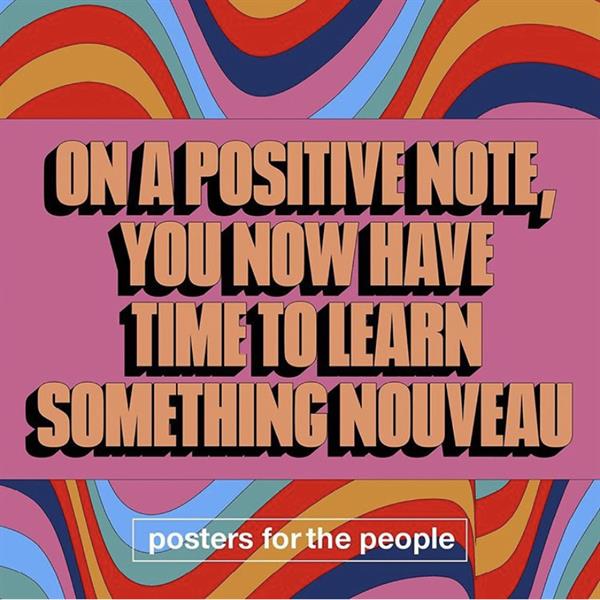 More than 70 of the UK's top brands, including Evian, Addison Lee, McVitie's and Bacardi, have partnered up to spread messages of encouragement during lockdown.
Launching nearly one month after the lockdown was implemented, the campaign sees brands use their social media channels to post messages created by artist Tyler Spangler. Messages include, "save the world, in just your slippers" and "check your neighbours have everything they need, like a good chat".
The social media activity is accompanied by outdoor ads in Glasgow, Liverpool, Leeds, Manchester and London, with space donated by Clear Channel. Media was handled by Kinetic UK.
Jon Goulding, chief executive officer of Atomic London, said: "Brands have a huge influence on our lives and it's clear that they want to use that influence to help people to feel good and highlight the importance of what they're doing."
At the beginning of this month, brands including L'Oreal, RB and Essity collaborated on a campaign, created by Publicis Groupe UK, encouraging responsible shopping during the pandemic.