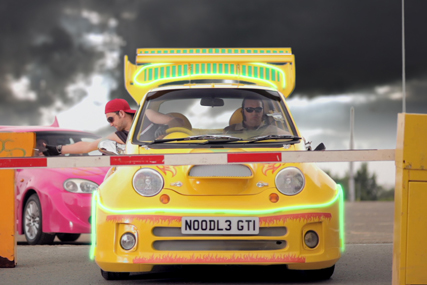 Pot Noodle, the instant snack, has launched a cinema and TV ad campaign up for its two minute microwavable meal range - Pot Noodle GTi.
The ad, which was made by Mother, is a spoof of the action film 'The Fast and the Furious' and sees Pot Noodle characters Steve and Digger take to the streets.
The new Pot Noodle GTI transforms their car into a street racer. Pot Noodle marketing Manager, Tom Denyard, said: ". GTi is really about those guys who need a bit more from the brand as they move into the world of work, move in with girlfriends and generally move up the life ladder.