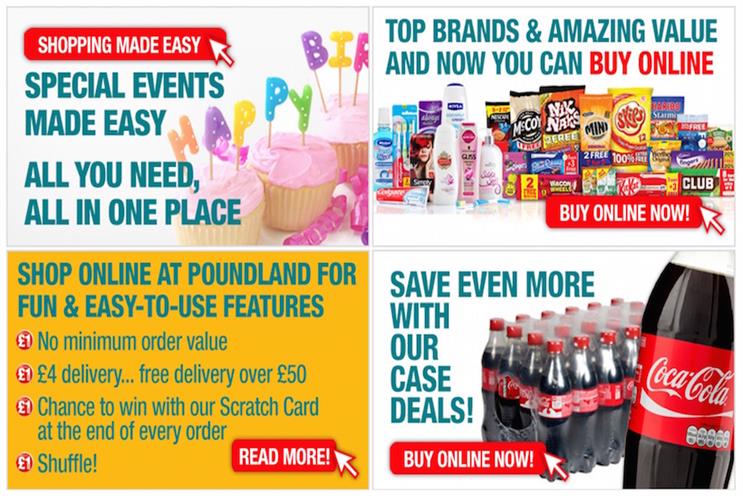 Accessible at www.poundland.co.uk and mobile-optimised, the service includes a 'shuffle' feature, allowing shoppers to call up a random selection of the products on offer.

It also promises to present customers with a virtual scratch card upon the completion of their order to give them a chance to win "a special promotion".

There is a £4 delivery charge unless an order is worth more than £50 and delivery takes three to five days. Delivery is only available within the UK and there is no in-store collection facility.

Jim McCarthy, chief executive of Poundland, said: "The online shopping market is a rapidly growing channel and one which could provide a significant potential opportunity to us."

Poundland claims to have 590 stores in the UK and Ireland and its number of UK stores is set to swell to 800 through the acquisition of rival 99p Stores, which was provisionally cleared by the Competition and Markets Authority last week.