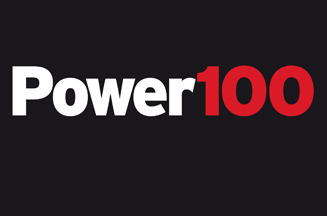 Each entry is fiercely debated and analysed, with the spending power, influence and profile of both brand and marketer placed under scrutiny to ensure only the best marketers in the business make the cut.
Despite the economic turmoil of the past 12 months, there remains a remarkable degree of continuity, particularly in the upper echelons of the list. Inevitably, several marketers have failed to keep their place this year. Those who have, should congratulate themselves on a job well done, considering the current tough climate.
Key: £ = Spending power; i = Influence; B = Brand; C = Celebrity; E = Entrepreneur
View pictures from the Power 100 Party
1. Justin King, Sainsbury's £ I B H
The supermarket's chief executive, King seems to have achieved the perfect positioning for Sainsbury's during the recession, so it is little wonder that he is being tipped as a possible replacement for Sir Stuart Rose at Marks & Spencer. This month King crowned his turnaround of the retailer with a £4m bonus. Sales in the fourth quarter of the financial year rose by 2.7%, or 6.2%, excluding fuel, for stores open for one year or more. Sales of Sainsbury's 'Basics' range of 550 cheaper products were up over the same period, by 60%. King demonstrated that the brand was quick to respond to the mood of the nation, and outmanoeuvred his rivals with a 'Feed a family for a fiver' promotion that hit the right note with consumers, as the downturn struck. Sainsbury's also under-cut Marks & Spencer by launching a deal earlier this year offering a meal for two for just £5, as opposed to its rival's equivalent £10 offer. King deservedly holds onto the top spot in our Power 100 list.
2. Simon Clift, Unilever £ I B H
It has been a year of change for Clift, who relinquished his role as vice-president of personal care last year. As global chief marketing officer, the flamboyant Clift is now free to focus entirely on marketing Unilever's vast portfolio of brands. Having been at Unilever for 27 years, he has worked on a wide range of high-profile campaigns. He now plans to concentrate on the firm's food brands, given increasing consumer interest in healthy eating.
3. Jill McDonald, McDonald's £ B H
The regeneration of McDonald's is perhaps the single most impressive marketing turn-around story in recent memory. Under the stewardship of chief marketing officer McDonald, the glow has returned to the 'golden arches'. It has been helped to an extent by the recession, which has boosted sales across the fast-food sector. However, at the beginning of the year, the brand made itself even more attractive to cash-strapped consumers with the launch of its biggest-ever promotional campaign in the UK, offering more than £280m-worth of prizes. The challenge now for McDonald is to keep up this momentum over the next 12 months.
4. Richard Brasher, Tesco £ I B
As commercial director, Brasher has overseen a mixed year for the world's second-biggest retailer. Its 'Britain's Biggest Discounter' strategy, aimed at challenging deep discounters such as Aldi, has attracted some criticism for confusing customers. In January, meanwhile, the supermarket posted its worst Christmas sales since the last recession, which retail analysts claimed was the result of cannibalisation, as sales of its own-brand budget ranges ate into its profit margins. Nonetheless, Tesco remains an overwhelmingly dominant force on the UK retail scene. Its latest annual results broke records, with sales of more than £1bn a week. Brasher, who has held a board-level position since 2004 and is a previous UK marketing director at Tesco, has many reasons to feel the future is bright, if he can fend off competition from low-cost rivals.
5. Roisin Donnelly, Procter & Gamble £ I B H
When Procter & Gamble, the UK's biggest advertiser, announced it was cutting its adspend as the recession took its toll, many saw the decision as a bellwether, demonstrating the true depth of the UK's economic doom. Despite this setback, Donnelly, who, as marketing director, oversees all P&G brands, has forged ahead with innovation. This year, P&G launched Ariel Excel Gel, a cheaper, greener laundry deter-gent. Other fresh ideas included Gillette Shavecare, the first mass-market men's skincare range. P&G restructured its marketing department last year, and Donnelly now heads brand operations, too. However, she still finds the time to be a leading industry voice and to champion marketing as a discipline.
6. Cathryn Sleight, Coca-Cola GB £ I B
Managing an extensive portfolio for one of the best-known brands in the world, Sleight, the marketing director of Coca-Cola GB, is a busy woman; this year has been no different. Diet Coke produced a series of ads featuring pop star Duffy, marking a departure from the 'hunks' of the past. The down-to-earth Sleight has also created fresh ads for Coke Zero, cementing its nickname of 'bloke Coke'. One blot on the copybook was the ban imposed last October by the ASA on Oasis' 'Cactus Kid' ad, which it ruled could be interpreted as condoning underage sex and pregnancy.
7. Marc Bolland, Morrisons £ B H
In a sharp turnaround of fortune, Morrisons has performed well in the past year, attracting price-conscious consumers through its doors, for which Bolland can take much of the credit. Like-for-like sales increased by 7.9% during the last financial year, excluding fuel. The charismatic Bolland, who was the first person outside the Morrison family to run the business was rewarded for a success-ful two years at the helm with a 12% base salary increase to £850,000. Morrisons' use of celebrities, including Denise Van Outen and Alan Hansen in ads has continued to drive sales, and Bolland is giving market leader Tesco food for thought.
8. Dianne Thompson, Camelot £ B H
Long-standing Camelot chief executive Thompson has succeeded in delivering the longest period of growth in the history of the National Lottery, perhaps reflecting that the mood of the nation has turned to desperate optimism. Camelot's third licence to run the Lottery came into effect in February, and will run for another 10 years. Who would bet against the doughty Thompson leading the company to a fourth?
9. Rick Bendel, Wal-Mart £ I B
The past year has been a success for both Asda and its top marketer, Bendel. In February, Bendel was promoted from marketing director to chief marketing officer. Another promotion followed this month when he was appointed international chief marketing officer for owner Wal-Mart's operations outside the US. The latest pro-motion is said to be in acknowledgement of marketing excellence. Bendel has also been given funding to expand its marketing depart-ment, which already includes former McCain Foods' marketer Simon Eyles, now head of Asda brand marketing, and Mark Sinnock, who is joining from Asda's ad agency, Fallon, as marketing director. Asda's share of the grocery market hit 17.5%, its highest level to date, in the 12 weeks to 22 March, according to TNS Worldpanel.
10. Amanda Mackenzie, Aviva £ B H
The effervescent Mackenzie, a former British Gas marketing director with a reputation for nurturing talent, arrived at Aviva early last year to take on the role of chief marketing officer. Since then, Aviva has spent an estimated £80m using a raft of celebrities to inform consumers of its re-brand from Norwich Union. According to the brand, recognition of this fact has risen from 35% to 80% among customers, although some share-holders are not convinced of the point of the big-budget campaign.
11. Mark Lund, COI £ I
Chief executive Lund has joined the COI from ad agency DLKW at a testing time. The government's adspend rose by almost 20% year on year in 2008, to £178.1m. This has placed it under intense scrutiny from those who question whether this is the best use of taxpayers' money. Lund, who has gone on record as saying that account-ability is a priority, will find his department coming under fierce attack if the economy worsens. The genial Lund claims to be apolitical, which should work in his favour if, as expected, there is a change of government at the next election.
12. Gavin Patterson, BT £ B H
High-flying Patterson was appointed chief executive of BT Retail in June 2008, after joining the company in 2004 as managing director of its consumer division. Facing stiff competition from mobile operators, Sky and Virgin Media, BT has been accused of failing to adapt to its customers' changing requirements. Last month, BT was named the worst telephone provider for the second year running, according to a wide-ranging consumer survey conducted by price-comparison website uSwitch. Under Patter-son's leadership, BT has been targeting broad-band rivals by offering better value. It has recently started marketing what it claims to be the cheapest mobile and home broadband package in the UK. And, love him or loathe him, Adam, the face of BT's TV ads, played by actor Kris Marshall, continues to promote BT's offers.
13. Mark Price, Waitrose I B H E
It has been a mixed year for the high-end supermarket chain, and thus for its charming managing director, Price. Activity has included taking on M&S with its own 'Dine in for £10' offer, enabling customers to buy two main courses, a dessert and a bottle of wine for £10. In addition, despite having hitherto refused to launch a lower-priced, everyday food range, Price has performed something of a U-turn with the launch of an 'Essentials' range. Over time this could damage its positioning, although the range is not as cheap as its equivalents at other supermarkets. The self-appointed Chubby Grocer also unveiled plans to challenge smaller-store concepts such as Sainsbury's Local and Tesco Metro with a Waitrose convenience format.
14. Steven Sharp, Marks & Spencer B H
Waitrose's attempts to steal some of Marks & Spencer's thunder this year, with its 'Dine in for £10' promotion incurred the wrath of marketing director Sharp, who, in a letter to Marketing, accused Waitrose of repeatedly borrowing M&S' ideas. He went on to implore his rival to come up with something of its own worth copying. One of the industry's most high-profile and colourful marketers, Sharp has a reputation for innovation, which looks to be a more valuable commodity than ever as M&S strives to retain its hard-won position as the nation's favourite retailer. Following a brutal cull of some of M&S' celebrity ad stars, including Elizabeth Jagger and Erin O'Connor, Twiggy has taken centre stage in a celebratory campaign marking the 125th anniversary of the company. The retailer also ran a three-day 'penny bazaar' this month, with items selling for 1p. However, with profits down 40% last year, Sharp will have to come up with more than simply nostalgia.
15. Phil Rumbol, Cadbury £ B H
Although two years have passed since the ad broke, marketing director Rumbol is still basking in the glow of Cadbury's iconic 'Gorilla' campaign. After a slight anti-climax with last year's 'Trucks' ad, he seems to have hit the spot with the third in the series, 'Eyebrows,' which has become another YouTube sensation. Rumbol can also claim to be the initiator of the shift toward 'retro' brands, after bringing back 80s chocolate bar Wispa on a permanent basis. A corporate man, Rumbol has also promoted a solid CSR agenda, and flagship brand Cadbury Dairy Milk is to become Fairtrade Foundation-accredited this year
16. Troy Warfield, Kimberly-Clark £ I
In 2008, the likeable Warfield was promo-ted to vice-president and country manager of the UK and Ireland. Controlling the purse strings of a £60m annual marketing budget, Warfield has influenced the direction of both Andrex and Kleenex, and driven partnerships with retailers such as Tesco, Sainsbury's, Asda and Waitrose. He has also helped the firm collaborate with suppliers such as Kellogg and Unilever to maximise efficiency in the supply chain. Warfield has more than 20 years experience in FMCG marketing. Further innovation can be expected from him in the next 12 months.
17. Elizabeth Fagan, Boots £ B
Fagan, who was promoted last August from marketing director to marketing and trading director, has had a busy and fruitful year. The change of role brought with it a wider remit encompassing the brand's commercial operations. At the end of 2008, she appointed direct marketing agency LIDA to handle Boots' £15m Advantage Card account, with the aim of increasing its customer base through an enhanced CRM programme. In April, there was a flurry of interest in the retailer's No 7 Refine & Rewind anti-wrinkle product, when scientific research proved that it genuinely helps to reduce the appearance of wrinkles. Striking while the iron was hot, Boots re-branded the product to drive sales further. It also recently announced the merger of Boots Opticians - of which Fagan is a former managing director - with Dollond & Aitchison to form the second-biggest chain of opticians in the UK. Fagan is also the vice-president of WACL.
18. Andy Fennell, Diageo £ I
Fennell's appointment last September as Diageo's chief marketing officer is the culmination of a highly successful career at the drinks firm. After taking charge of Smirnoff vodka and Diageo's global rum port-folio in 1999, Fennell doubled the turnover of both within three years. As European marketing director from January 2005, he drove rapid growth in Eastern Europe and Russia, particularly for the brand's Scotch whisky business. He also effected the revitalisation of Guinness in Ireland and the creation of Diageo's responsible-drinking consumer activity across Europe.
19. Jennelle Tilling, KFC £ B H
Tilling has successfully experimented with taking the fast-food brand into fresh areas. As vice-president of marketing, she has overseen KFC's entry into the lucrative breakfast market, for which trials are ongoing in the North East and in its flagship branch in London's Marble Arch. The chain has also introduced a fruity dairy product - KFC Krushem - and now offers halal options in several branches located in areas with a high Muslim population. The energetic Tilling has also overseen a switch to documentary-style advertising. KFC is under-going significant expansion in the UK, which will no doubt mean more money in the marketing pot for Tilling.
20 Clare Sheikh, (nee Salmon), RSA £ H
Salmon, who rebranded herself to Sheikh after a whirlwind romance in Pakistan, has a big job: she is group strategy marketing and customer director, as well as a board member, of a company with 47 brands across 130 countries. She has spent most of the past 12 months implementing a global rebrand from Royal & SunAlliance to RSA. A former ITV marketer, Sheikh has also led the creation of a global agency roster, reducing the number of agencies from an eye-watering 200 down to 12. Polo-mad Sheikh also finds time to be a member of the management board of The Marketing Society and a trustee of Breast Cancer Campaign.
21. Phil Thomas, Reckitt Benckiser £
Thomas is one of a small band for whom the recession has brought good news. As consumers spend more time at home, so they are turning their attention to cleaning products. Thomas joined Reckitt Benckiser in June 2007 after 14 years at P&G, and as UK marketing director took responsibility for the company's numerous household and personal care brands. The company invested £87.5m on TV in 2008. Over the past year he has launched a major global campaign for dishwasher cleaning products range Finish, with the strapline 'The diamond standard'.
22. Angus McIver, Morrisons £
Morrisons hit a minor snag last month, when it was ordered to change TV ads after The Co-operative, Waitrose and Asda complained to the ASA about its claim that 'Only one major supermarket sources and packs fruit and vegetables straight from British farms'. However, during the past financial year its celebrity-fronted marketing strategy, which was led by group marketing and communications director McIver, has worked well for the supermarket, with underlying profits up 13% to £638m and like-for-like sales up 7.9%.
23. David Wheldon, Vodafone £ B H
The global brand director of Vodafone remains a powerful force in the marketing world. Notwithstanding boardroom battles, the Vodafone brand has continued to plough its own furrow. This year Wheldon, Vodafone's global brand director, has made some strong tactical decisions about the mobile operator's marketing plans during an unsettled time. Following a successful 12-year partnership, Vodafone UK is dropping its sponsorship of the England and Wales Cricket Board. However, the business retains connections to sports fans through its sponsorship of the McLaren Mercedes F1 team. Wheldon's strategic challenge is to revitalise the brand, which is in danger of becoming staid.
24. Salman Amin, PepsiCo £ B
As director of PepsiCo UK and Ireland, with responsibility for the UK's leading crisp brand, Walkers, Amin has put a good deal of thought into the shape of the business in the event of tighter restrictions on ads for HFSS foods. He has sought to enhance the reputation of the business by linking Pepsi-Co with the government's Change4Life anti-obesity movement. He has also overseen the retention of Walkers' Carbon Trust carbon-reduction label, making it the first accredited com-pany to reduce its carbon footprint by 7%.
25. Martin Glenn, Birds Eye H E
Glenn, the former Walkers crisps marketer who rose to become PepsiCo president, remains an inspirational figure for those marketers seeking to make the move into general management. Despite the pressures of his chief executive position, he still has time to come up with savvy ideas such as the revival of the Arctic Roll. Glenn has always had a fun side, as was shown when he, alongside PR guru Matthew Freud, hosted a Dragon's Den-style session to hear pitches for new products from Birds Eye staff.
26. Nigel Gilbert, Lloyds Banking Group £ B
One minute, you're the toast of the town, shaking hands with Seb Coe as the first tier-one sponsor of the 2012 Olympics. The next you're praying your business doesn't fall down around your ears. This was the fate that befell Gilbert as Lloyds TSB became a victim of the global financial meltdown, having merged with the toxic asset-ridden HBOS last September. Gilbert, the former marketing director of Lloyds TSB, came out of the merger in a stronger position, securing the group marketing director job at the resultant Lloyds Banking Group. Since then he has busied himself with streamlining marketing agency arrangements and putting a new marketing team in place.
27. Sally Cowdry, 02 B
In a tough market for mobile operators, Cowdry has continued to attempt to set O2 apart from its mobile rivals through building customer loyalty. Despite handing the marketing reins to postpay and prepay heads Peter Rampling and Alistair Johnston while on maternity leave, Cowdry's marketing strategy, under the strapline 'We're better, connected', has continued to reap rewards with customer and revenue growth. O2 is frequently rated top for customer satisfaction among mobile and broadband customers. It has also added customers through its SIM-only Simplicity tariff and by being the sole UK operator to offer the iPhone. Appointed marketing director of O2 UK in August 2006, Cowdry has followed sponsorship of The O2 venue with a strategic alliance with Live Nation/AMG to replace Carling as sponsor of the its Academy music venues.
28. Chris Townsend, LOCOG £ I
The year following the Beijing Olympics was supposed to be a quiet period for London 2012 organisers LOCOG, until recession loomed. Fortunately for LOCOG, commercial director Townsend had already secured the majority of the Games' big backers and is now recruiting the secondary and tertiary sponsors. LOCOG has also managed to recruit marketing network McCann Worldgroup in a value-in-kind deal. Budgets may have shrunk, but the allure of the Games remains unfailingly strong. It is Townsend's task to make sure brands realise this.
29. Kevin Brennan, Kellogg B
In October, Brennan's four years of hard graft at Kellogg were recognised as he was promoted from marketing director to general manager, a role that encompasses the snacks side of the business. Brennan was already on the board but now has a remit that will provide an extra test; after all, growing the snacks business is one of the company's key global aims. Since the onset of the downturn, Brennan has ordered a series of ads aimed at regaining ground lost to own-label supermarket ranges by stressing Kellogg's heritage.
30. Ken Wood, Weetabix B E
There has been no let-up for Weetabix's chief executive in the past year. The breakfast brand has forged ahead with an ambitious NPD programme, including the launch of Weetabix Oaty bars, designed to promote the company's health credentials. Despite the downturn, the brand has continued to prosper, and the former group managing director at Muller Dairy has been key to its continued growth.
31. Chris Jansen, British Gas £ B
Jansen is at the forefront of British Gas' commercial operations, overseeing strategy, pricing, propositions, hedging, online, sales and corporate responsibility. He is part of the team working to trans-form British Gas into a customer-focused energy supplier. This involved Jansen spearheading the development of its high-profile advertising campaign 'Your home is your world', which launched in February. Jansen joined British Gas in 2007 as managing director of the Premier Energy division, before being promoted to strategy and commercial director last October. He moved after an eight-year stint at British Airways, where he was head of loyalty.
32. David Kisilevsky, Burger King B
Former adman Kisilevsky has continued his quest to turn Burger King into a 'casual-dining' outlet, differentiating it from arch-rival McDonald's. In sharp contrast to the £95 burger shenanigans of last year, this year the vice-president of marketing EMEA has overseen the launch of several credit-crunch offers. A value menu and the chain's King Deal should appeal to cash-strapped consumers, but Burger King has retained a focus on its higher-priced items such as its iconic Whopper. The strength of the Whopper brand is set to grow with Kisilevsky's introduction of the Whopper Bar format to the UK.
33. Paul Foley, Aldi B
UK managing director Foley has been instrumental in Aldi's phenomenal sales growth. While the supermarket chain has no doubt benefited from consumers trading down, he has developed a marketing programme based on long-term brand-building. Aldi has made a sizeable investment in TV advertising, signing up celebrity chef Phil Vickery to front a campaign aimed at ABC1 consumers.
34. Patrick Allen, The Co-operative £ B
This year has been a big one for marketing director Allen, who oversaw the rebranding of 3000 Somerfield stores and rolled out a big-budget ad campaign featuring the Bob Dylan song Blowin' in the Wind. The £10m brand campaign, which marked the end of its corporate rebranding project, highlighted the group's ethical and environmental credentials. Allen has said The Co-operative will increase its adspend to £60m this year. It has also launched a digital TV channel to raise awareness of the group's leadership on ethical issues.
35. Sheila Mitchell, Department of Health £ I
A group of brightly coloured Plasticine figures is the unlikely centrepiece of Mitchell's drive to trim Britons' bulging waistlines. In her role as marketing director of the Department of Health (DoH), Mitchell is behind its £75m Change4Life marketing strategy. While there was speculation that the DoH would opt for a shock campaign, the final theme, which emphasises sensible eating and exercise, has won plaudits. Mitchell is used to big-scale campaigns. She spent the majority of her career in the 80s and 90s at BT, where she over-saw a raft of iconic advertising. This included the 'Beattie' executions featuring Maureen Lipman, which were aimed at highlighting different occasions to use the phone, followed by the Bob Hoskins 'It's good to talk' drive.
36. Jeremy Schwartz, News International E
Schwartz, a former senior Sainsbury's marketer, reappeared on the marketing radar in January following his appointment as chief marketing officer at News International. His hiring coincided with the departure of head of marketing, Roland Agambar, to Associated Newspapers. Schwartz has a reputation for 'big ideas', which will be useful only if they translate to 'big results'.
37. David Rennie, Nestle B
Having been promoted from marketing director to managing director last July, Rennie, a former Procter & Gamble chief, has a number of pressing tasks to address. Not least is the company's wide-ranging environmental and CSR drive. As part of this initiative, Rennie oversaw a major exercise to reduce the amount of packaging used for the company's Easter eggs, backed by an ad campaign.
38. Euan Sutherland, B&Q B
As chief executive of Kingfisher's UK arm, Sutherland is responsible for plotting the recovery of trade supplier Screw-fix and Trade Direct insurance as well as that of the main B&Q brand. His solid marketing background is seen as a major asset - after leaving the Army he started his retailing career at Boots before spending four years in marketing at Mars Confectionery and Coca-Cola. After stints at Dixons and Matalan he was appointed chief executive of Superdrug in 2006. He has assembled a retail force to be reckoned with at B&Q, and appointed Warren Scarr to replace Jo Kenrick as the brand's marketing director.
39. Sharon Baylay, BBC £ B
Baylay stepped into the top marketing role at the BBC in February moving from Microsoft, where she was general manager of its online services division. As director of marketing, communications and audiences, she has been tasked with increasing the corporation's digital activity. The broadcaster has hiked its online budget by £30.7m over three years, but Baylay has joined at a time when the BBC is facing constant scrutiny and must justify every penny of its market-ing spend. The Corporation has pledged to slash its marketing budget by 25%.
40. Philip Almond, Diageo £ B
Almond may have survived a cull of the Diageo workforce and held onto his position as UK marketing director, but his budget is still under threat as the firm looks to make cost-savings of £100m across the business. His tenure as the marketing director of Burger King, where he fended off attacks from those who blamed obesity on fast-food companies, will no doubt have equipped Almond for the PR situation now faced by drinks firms in general. He has poured spend into Diageo's own responsible-drinking campaign and, alongside Molson Coors Brewing Comp-any marketing director Simon Davies, heads up the marketing side of the Project 10 responsible-drinking initiative.
41. Katie Vanneck, News International B H
This glamorous high-profile media marketer has proved it is possible to grow readership in a downturn. As well as relaunching The Times' successful subscription service, Vanneck drove the launch of Culture+, the first national newspaper loyalty club for subscribers. She also rolled out memorable campaigns including The Times 'unbranded newspaper' push, which achieved significant buzz, and introduced The Sunday Times' first strapline change for more than 20 years with the 'For all you are' drive. In March she was rewarded with the promotion to managing director of customer direct at News International.
42. Fiona Dawson, Mars I B
Chocolate may be more immune to recessionary pressures than most categories, but Mars' strong performance in the downturn remains a credit to Dawson. As managing director, she has ushered in an emphasis on restoring consumer confidence in the company's products with an array of health and nutrition programmes. Under her stewardship, the Mars, Twix, Milky Way and Snickers brands are now free from artificial colours, flavourings and preservatives. Dawson has also driven a fresh approach to CSR with a focus on sustainability, leading to Mars' commit-ment to achieving Rainforest Alliance-certification across its entire global cocoa supply by 2020.
43. Andreas Hilger, InBev B
Hilger scooped InBev's top marketing job over his Anheuser-Busch counterpart Vicki Kipling, after the merger of the two companies earlier this year. The German's first move as UK marketing director was to break with long-standing agency Lowe London and hire Mother for the launch of Stella Artois' 4% variant. As concern over 'booze Britain' grows, the Stella Artois brand has been held up as the whipping boy of binge-drinking. One of Hilger's challenges will be to come up with an ad campaign as enduring as Stella's 'reassuringly expensive' series of yesteryear.
44. Libby Chambers, Barclays £ B
As Barclays' global retail and commercial banking chief marketing officer, Chambers has been busy repositioning the brand. A campaign by ad agency Bartle Bogle Hegarty, based on the strapline 'One small step', portrayed the bank as a one-stop-shop for achieving financial security. The activity was an attempt to repair Barclays' reputation following the financial crisis. The jury is still out on whether it will achieve the same momentum as Chambers' repositioning of Barclaycard last year.
45. Kevin Peake, Npower B
As director of marketing across all retail operations, Torquay United fan Peake's remit is to increase Npower's customer numbers and maintain brand awareness in very challenging economic circumstances. As part of his efforts, he recently brought in Aardman Animation to create a series of Wallace and Gromit-themed ads.
46. Ben Pearman, Birds Eye I
The chirpy Pearman, the brand's UK marketing director, showed tremendous nous in linking up with the Waste and Resources Action Programme (WRAP), a year ago for a campaign aimed at show-ing how frozen food cuts down on waste. To highlight the value of its products, Pearman has ditched its 'Good mood food' campaign in favour of promoting its prices. Not afraid to jump on the retro bandwagon, he also resurrected the Steak-house brand. Pearman has over-seen the launch of an uncoated fish range, which will be marketed heavily this year.
47. Craig Inglis, John Lewis B
The past 12 months have been tumultuous for Inglis, head of brand communications for the retailer. First, he oversaw a review of its advertising account that resulted in incumbent Lowe London resigning the business before it could be dropped in favour of start-up agency Adam & Eve. Inglis has since found himself occupying the position of top marketer following the sudden departure of Gill Barr (see box, page 41). Whether Inglis has inher-ited a poisoned chalice is open to debate. He certainly faces a considerable challenge, given that weekly sales at the upmarket department store have been sliding since the beginning of the year.
48. Andrew Morley, Motorola B
The recession, combined with mobile operators' concerted drive to sign consumers up to 18-month contracts, has created an exceptionally tough market for mobile handset manufacturers. However, Morley, Motorola's vice-president of marketing for mobile devices EMEA, has risen to the challenge with a rash of NPD. The good-natured former Harrods marketing director has also restructured the handset manufacturer's marketing team with several new appointments.
49. Marc Sands, Guardian Media Group I B
The Guardian Media Group's cerebral director of marketing continues to forge ahead with thoughtful and imaginative marketing campaigns. His biggest task this year has been the launch of the newspaper's subscription service. Online, The Guardian has continued to grow, with traffic on its guardian.co.uk website rising by 4% in April to a total of 27.3m users. Last week it regained its place as the UK's most popular newspaper website; the crown had been swiped temporarily by telegraph.co.uk.
50. Gwyn Burr, Sainsbury's £ B
Alongside chief executive Justin King, Sainsbury's success in the past year can largely be credited to Burr, its low-profile customer director. The supermarket's ability to position itself as a value-for-money retailer while keeping green issues and healthy eating to the fore is a major reason for its growth in the past financial year. Sainsbury's has maintained its sense of humour despite the recession, evident through its rebranding of the fish pollack to colin, to drive sales. Insiders have hinted that Burr is making efforts to increase her public profile to improve her chances of taking the reins at the supermarket should King defect to M&S.
Power 100 Marketers of 2009: 51-100