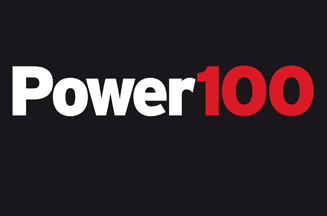 Power 100 Marketers of 2009: 1-50
View pictures of the Power 100 party
51. Mark Hunter, Molson Coors Brewing Co I
Hunter's marketing background is evident in the blue-sky thinking he has brought to his role as president and chief executive. A good example is his backing of the Bitter-Sweet Partnership, a business unit within Molson Coors staffed solely by women, aimed at encouraging more female consumers to drink beer. He caused anger earlier this year when he said that UK pub closures were 'no bad thing' but has sought to atone for this by vocally opposing increases in beer duty. On his appointment to the presidency of ISBA in January, Hunter said one of his priorities would be to show government how advertisers can drive consumer choices that have a positive impact on society.
52. Andrew Crawley, British Airways £ B
Despite his promotion to sales and marketing director at British Airways last December, the past 12 months have been more than a little tricky for Crawley. The airline's reputation is still recovering from the hit it took as a result of the Heathrow Terminal 5 fiasco and it has faced growing pressure from the environmental lobby. To make matters worse, Crawley is facing a criminal trial for alleged price-fixing offences at the airline.
=53. Matt Close, Unilever £ B
Close, a Unilever lifer, worked on ice-cream brands including Magnum, Cornetto and Solero before moving to personal care. As the marketing director of the company's home and personal care division, he has responsibility for brands including Dove, Lynx and Persil. Known for giving his agencies free rein to come up with what can often be risque campaigns, he has backed a range of headline-grabbing work for Lynx. Close has also overseen a range of activity to support the Persil brand's centenary. He faces a big task in maintaining Unilever's mid-market brand positioning against the rise of own-label products.
=53. Paul Nevett, Unilever £ B
Nevett is marketing director of Unilever's food and ice cream division, and in this role has overseen the first use of the FMCG giant's corporate brand in consumer ads. Since March, the Unilever 'U' logo has been unfurling from a scroll at the end of television spots. The first brand to receive this treatment was Flora, which is being challenged by a resurgence in sales of butter. He has responded to this shift in the market with hard-hitting activity spanning the Flora, Flora pro.activ, Bertolli and I Can't Believe It's Not Butter brands, stressing that not all fats are bad. However the drive suffered a setback when veteran broadcaster John Humphries, a confirmed 'butter man', queried the use of his image on a promotional website. Nevett will have some spare cash to spend next year after ending Flora's 14-year sponsorship of the London Marathon.
55. Helen Page, RBS B
There cannot by many people who envy tough-talking RBS marketing director Helen Page. With the G20 protesters consigned to the past, and casual clothing back in the wardrobe, she and her team must now focus on the considerable task of rebuilding a brand that has been trashed over the past six months. The row over pension payments made to former boss Sir Fred Goodwin has dragged on inexorably. One of her first cost-cutting moves has been to appoint agency CHI & Partners to oversee the lion's share of RBS communications.
56. Paul Dickinson, Virgin Atlantic £ B
As Virgin's director of sales and marketing, Dickinson spent much of 2008 exploiting mistakes made by arch-rival, British Airways following the botched launch of Heathrow Terminal 5. The former BA and RAC marketer, who employs a housekeeper, oversaw the opening of Virgin Atlantic's own Upper Class wing at Terminal 3, which won the carrier many plaudits. Dickinson arranged the glamorous cameo of a Virgin Atlantic plane interior in the latest James Bond movie, Quantum of Solace, and now has all eyes set on the brand's 25th anniversary celebrations. Its 80s-themed TV ad, set to Frankie Goes to Hollywood hit Relax, was much talked-about in the early months of 2009. Attention now turns to the brand's official birthday on 22 June.
57. Matt Coombe, Sony £ B
Coombe's formidable marketing CV includes managing a relaunch of the Vodafone brand, and five years at Honda, where he worked on the much-lauded 'Power of dreams' campaign and rose to the position of marketing communications manager. He replaced Mikah Martin Cruz as Sony's marketing director last July. Since then he has been working hard behind the scenes to bring together Sony's multiple divisions and improve communications from Sony's retail brand, Sony Centre.
58. David Pemsel, ITV B
It has been an exceptionally tough year for commercial broadcasters, as brands continue to squeeze their ad budgets, and ITV has been forced to make some painful cuts. Amid all the gloom, marketing director Pemsel was appointed to the broadcaster's executive committee in January. He adds this to his membership of the boards at Freeview and the commercial television marketing trade body, Thinkbox. He also introduced a strapline that he must hope will translate into reality - 'The brighter side'.
59. Dawn Paine, Nintendo £ B
As Nintendo's UK marketing director, Paine has been instrumental in making the Wii console a must-have for every home. The Wii Fit has been in such high demand that retailers such as Amazon have limited sales to two per household. While Microsoft and Sony fought to promote action-packed Xbox and PlayStation games in the peak Christmas sales period, Paine focused on making the Wii and handheld DS popular among a broader audience, from toddlers to grannies. Nintendo DS Lite bundles for Christmas included Nintendogs and Brain Training games, which targeted newcomers to the DS. Meanwhile, Paine has encouraged young women to take up gaming through a series of ads starring TV presenters Holly Willoughby and Fearne Cotton.
60. Peter Duffy, Audi £ B
Much has been written about Duffy's relative lack of experience in the motor industry - he joined Audi from Barclays. However, as sales have declined, the head of marketing at the Volkswagen-owned marque has focused on building the Audi brand with eye-catching ads created by agency Bartle Bogle Hegarty. This was notable because many other car marques have pared back their TV advertising spend. Duffy has also increased the brand's focus on digital marketing and recently appointed Razorfish.
61. Fiona McAnena, Bupa B
McAnena was appointed as group brand director at Bupa in January this year with responsibility for developing the brand internationally. Her wide-ranging remit includes marketing health insurance, preventative healthcare, home healthcare, and care and services for the elderly. The former PepsiCo marketer joins Bupa at a challenging time, as the uncertain economic climate has made persuading consumers of the value of private healthcare increasingly difficult.
62. Mark Simpson, Ford £ B
Simpson took over as Ford of Britain's marketing director, replacing Mark Ovenden last September, following a four-year stint as director of marketing communications for Ford of Europe. In his previous role, he was responsible for the 'Beautifully Arranged' campaign for the Focus model, and the manufacturer's decision to aim its new Fiesta model at women drivers. He is currently overseeing a high-profile brand campaign that breaks during the broadcast of this week's Champions League Final on ITV1.
63. Mark Vile, Comparethemarket.com £ I B
Vile's entry to the Power 100 list is mostly thanks to Aleksandr Orlov, the meerkat at the front of his company's highly successful comparethemeerkat.com ad campaign. In a low-interest sector usually marked by uninspiring advertising, this achievement is particularly outstanding. Vile, who was appointed marketing director for comparethemarket.com in 2007, manages a £25m marketing budget. He began his career at the Post Office before becoming direct marketing manager at Thomas Cook.
64. Jon Goldstone, Hovis B
The undoubted highlight of the past year for marketing director Goldstone, or 'the Vicar', as he was known during his time at Walkers, came in the form of the 122-second execution, 'Go on lad'. This follows the progress of a boy as he runs through key historic events in Britain while carrying a Hovis loaf home, from 1886 to the modern day. It helped Hovis gain ground on the UK's number-one bread brand, Warburtons. While the ad and its accompanying PR received the most attention, Goldstone's work has been well-rounded. The packaging across its range of loaves has been overhauled and Goldstone has invested in new product development; this has included bringing back the Little Brown Loaf and revamping the Hovis rolls range.
65. Andria Vidler, EMI I H
Vidler's elevation to president of EMI Music UK & lreland this summer follows a spell as chief marketing officer at Bauer Consumer Media where she was responsible for marketing 53 consumer magazines and 42 radio stations. This management experience will be useful as she wrestles with the issue of illegal file-sharing, which continues to take its toll on the music industry's ever-diminishing bottom line. She takes on responsibility for all the group's operations in the region with a portfolio of artists that includes Robbie Williams and Coldplay.
66. Tristia Clarke, TalkTalk I H
In February this year, Clarke assumed the role of commercial director of Carphone Warehouse's TalkTalk home telephone and broadband group, taking on responsibility for all sales and marketing activities. This followed the departure of TalkTalk's previous head of marketing, David Pagliari. Clarke, who made her debut in the Power 100 last year, has become one of the most influential marketers on the high street. She put TalkTalk broadband back on an even keel following its launch in 2006, and struck the deal to sponsor The X Factor on ITV.
67. Tim Williamson, TUI £ B
While 2008 spelt doom and gloom for some travel marketers, it was a good year for TUI's Williamson. He was appointed to the board-level position of customer director as part of a restructure at the travel group, which was formed following a merger with First Choice in 2007. Williamson faced strong competition for the role from Thomson's head of marketing, Andrew Rayner. The energetic ski-fanatic is now responsible for marketing Thomson and First Choice, as well as TUI's overseas operations and customer services.
68. Andy Brent, BSkyB £ B
BSkyB poached Brent last year from the Department of Health, where he was director of its £75m anti-obesity marketing drive. In his role as group brand marketing director he oversees all Sky's marketing activity, including its push toward HDTV this year. The broadcaster posted a 12% rise in revenues for the first three months of 2009, thanks to strong take-up of its HD television, broadband and telephone packages. It also has plans to create a professional British road cycling team, which will be known as Team Sky, to compete in the Tour de France from 2010 .
69. Robin Auld, Domino's B
Baby-faced Auld is growing in stature and confidence as Domino's posts record sales driven by the trend for consumers to spend more time at home. After acknowledging that the pizza chain's 10-year sponsorship of Sky One's The Simpsons was no longer effective, he brought the curtain down on the tie-up, ending the longest-running sponsorship on multi-channel TV. The main focus for Auld's sponsorship pounds has now been angled toward Britain's Got Talent. It has proved to be a canny decision; the show's profile has rocketed on the back of unlikely singing sensation Susan Boyle.
70. Stephanie Vidal, Apple B
Glamorous Vidal, Apple's European head of marketing, may be low-profile, but her marketing activity for Apple's iPod, iTunes and iPhone has spoken volumes. After graduating from the European Business School in London in 1996, she worked for Saatchi & Saatchi and DDB Paris before joining Apple in 2001. Since then she has overseen the marketing for one of the most successful brands ever. While sales for Apple Macintosh computers have fallen, its phones and music gadgets have continued to impress with their simplicity and stylishness. More recently, the App Store has been a phenomenal hit with iPhone and iPod Touch users around the world, demonstrated by the 1bn apps downloaded in nine months.
71. Tracy Britton, HSBC £ B
US-born Britton took up the reins as HSBC's head of marketing in March this year, replacing Chris Clark, who is now group head of customer experience at the bank. She made her journey to the bank's Canary Wharf headquarters from HSBC North America, where she was marketing director. Prior to joining HSBC, Britton was senior vice-president and director of marketing at US financial-services brand Home Savings. She is now responsible for the bank's global marketing strategy, and will work with incumbent agency JWT on HSBC's long-term 'The world's local bank' strategy. Britton also finds herself temporarily heading up UK marketing, following the departure of James Boulton in February.
72. Keith Moor, Abbey £ B
During the chaos caused by the credit crunch last year, some of the worst-affected high-street banks were snapped up by their former rivals. This was how Moor, Abbey's director of brand and communication, found himself as custodian of the Alliance & Leicester and Bradford & Bingley (B&B) brands, after they were bought by the bank's parent-company, Santander. The timing of the government-initiated fire-sale was awkward - B&B was in the middle of a campaign assuring customers they could 'Sleep easy'. Mutton-chopped Moor, who replaced Jeremy Davies last June at the hitherto low-profile Abbey, has since been busy attempting to integrate the two brands and consolidate marketing contracts to cut costs.
73. Simon Pestridge, Nike B
Nike's recent online marketing efforts have attracted well-deserved praise. Last year, the brand's first global running event, Nike+ Human Race, demonstrated its ability to build a community online and offline, even if the event itself left many cold. With Adidas so heavily involved in most of this year's significant European sporting events, Nike and its youthful marketing director, Pestridge, will have to be on top of their game. However, the Wimbledon tennis tournament and the British Open, which will feature Nike's most marketable asset, golfer Tiger Woods, should offer plenty of marketing opportunities.
74. Richard Hudson, BMW B
Since taking over from Uwe Ellinghaus as UK marketing director in May 2008, Hudson has presided over a raft of initiatives to promote BMW as the most technologically advanced motoring brand. He has placed greater emphasis on the marque's eco-marketing programme, 'Efficient Dynamics', while overseeing campaigns for the 7 Series and the Z4 coupe. In April, Hudson handed BMW's £16m media planning and buying account to Vizeum.
75. Pete Markey, More Th>n B
In the sometimes uninspiring world of insurance marketing, the More Th>n brand stands out for its innovation and creativity. The brand's recently appointed marketing director has been key to this growth. As head of acquisition marketing, Markey delivered double-digit year-on-year sales increases and reduced cost per sale by more than 15%. In a depressed market, his strategy increased phone sales by more than 18% in 2008. He also achieved significant cost-savings across the business while building More Th>n into one of the UK's most recognisable brands in the sector.
76. Rod McLeod, Volkswagen B
It has proved another controversial year for McLeod, Volkswagen's head of marketing, with the latest Matrix-style ad for its Golf model drawing more than 1000 complaints to the ASA due to its fight scenes. This follows last year's criticised ad for VW Polo featuring a trembling Jack Russell. Sales have held up comparatively well in a sharply deteriorating market - so far they are down 26% year on year in 2009, while competitors have posted falls of up to 33%. Other big events in the past 12 months included VW's decision to move its £20m outdoor media planning and buying account from MediaCom and Kinetic to Gen Outdoor without a pitch.
77. Will Harris,Nokia £ B
Harris has strengthened his marketing team over the past year, appointing former Red Bull marketer Fiona Bosman as its head of brand engagement, to oversee relationships with all its agency partners. However, Nokia's 'Comes with music' campaign has done little to re-engage younger consumers with the brand and,
as UK marketing director, Harris continues to search for an effective sponsorship platform that will allow him to target the 18- to 24-year-old market. He will have to work hard to prevent rivals Sony Ericsson, LG and Samsung - all working on their own youth mobile-entertainment strategies - from gaining more ground this year.
78. Ashley Stockwell, Virgin Media B
Since being promoted to director of brand and marketing in September last year, Stockwell has had a job on his hands. Virgin Media has been struggling to maintain customer acquisition numbers for its TV and broadband services. Following rumours that the group is planning to sell off its content division, the Virgin lifer must balance reassuring existing customers with attracting new ones. For its next marketing push, Virgin plans to roll out advertising promoting its video-on-demand content.
79. Simon Davies, Molson Coors Brewing Co B
Davies, renowned as a straight-talker, has pledged to keep spending through the recession to support his brands. Fortunately for him, he is one of the few beer marketers with more money to play with this year than last. As marketing director, he has rolled out a multimillion-pound, integrated marketing push which highlights the fact that Carling, Coors' top-selling UK brand, is made entirely from British barley. In an unusual change of direction for a mainstream beer brand, Carling has also targeted female drinkers with ads flagging up that the lager contains only 99 calories per bottle.
80. Gary Hockey-Morley, Post Office B
The Post Office's Arsenal-obsessed marketing director has continued to oversee a marketing strategy for the group, which has depicted celebrities such as Westlife queuing up at its counters. However, the continued threat of further Post Office closures means the brand has also received its fair share of negative headlines over the past year.
81. Srini Gopalan, T-Mobile £ B
Gopalan joins T-Mobile as chief marketing officer next month, filling the gap left by the departure of Phil Chapman. Responsible for revenue development for the business, which includes customer relationship management, loyalty and retention, brand development and marketing communications, Gopalan moves from Capital One Bank, where, as managing director for Europe, he built a successful challenger brand in the financial-services market. He will have to capitalise on the momentum generated by T-Mobile's 'Life's for sharing' campaign, including the highly successful 'Dance' ad, which featured a 350-strong flash mob at London's Liverpool Street Station.
82. Carl Ratcliff, Five B
Five's German owner, Bertelsmann, has said the channel's future is on a knife-edge, calling for a merger of the commercial channel with the publicly owned Channel 4. However, its head of brand strategy and marketing, Ratcliff, has still managed to make his mark. As well as overseeing a refresh of the main Five brand, the down-to-earth former adman also rebadged Five US as Five USA. The broadcaster has carved out a distinctive niche, but, with Channel 4 resisting its advances, it may be forced to find a new way to develop the brand into a more lucrative business.
83. Emma Harris, Eurostar B
The departure of high-profile Greg Nugent at the end of last year has catapulted UK sales and marketing director Harris into a big role. Nugent's exit has also left a void on the conference circuit, where he was a regular speaker on green issues. Harris, who had a key role in Eurostar's successful move to St Pancras, has quickly risen through the ranks since joining the international train operator's business sales team in 2001 from Bass Brewers, where she was a national account manager.
84. Ian Armstrong, Honda I B H
Over the past year, Honda's customer communications manager, Armstrong, has sought to place the brand at the forefront of the shift toward new vehicle technologies, in particular hybrid cars. In December, the car manufacturer appointed Wieden & Kennedy Amsterdam to its environmental ad account. The first fruits appeared in the form of a campaign to promote the launch of its Insight hybrid model. Armstrong is keen to maintain brand-led advertising through the downturn, despite the fact that Honda's UK sales were down about 40% year on year in the first quarter of 2009. The brand has also been forced to endure the ignominy of pulling out of Formula One racing, only to see Ross Brawn turn its hitherto faltering team into apparent world-beaters.
85. Bruno Gruwez, PepsiCo £ B
As marketing director, Gruwez is responsible for the development and execution of all marketing plans across the PepsiCo franchise portfolio, including all the Pepsi brands, 7-UP, Gatorade, Lipton Ice and V-Water. Earlier this year, he launched Pepsi Raw in the off-trade with the strapline 'Natural born cola'. The soft drink is the third variant in Pepsi's cola range, and the first to be added since the roll-out of Pepsi Max in the UK in 1993. In December, Pepsi Max launched a digital campaign as part of a QR codes promotion to support an advertising campaign starring model turned actress Kelly Brook.
86. Alex Batchelor, TomTom I H
With drivers now using satnav just to get to their local shops, Batchelor's decision to leave Royal Mail to join market leader TomTom as executive vice-president of marketing in July 2008 was viewed as a smart move by many in the industry. He is responsible for managing the brand internationally and ensuring it retains its top spot in a crowded marketplace. Batchelor has previously held senior positions at Royal Mail, Unilever and Orange, and, as chairman of the management board of The Marketing Society, he has become a regular on the conference circuit.
87. Rick Vlemmiks, British Gas £ B
Vlemmiks has been marketing director at British Gas since December 2008, when his predecessor, Chris Jansen, was promoted to a commercial and strategy role. He quickly made his mark on the brand, creating a more emotive image by launching campaigns such as 'Planet Home' and introducing the brand promise 'Look after your world with British Gas'. Vlemmiks had previously worked for HBOS, where he was head of marketing across a portfolio of brands including Halifax, Bank of Scotland and Sainsbury's Finance.
88. Alex Smith, Royal Mail B
It has been a solid 12 months for Smith, who was promoted to the position of strategy and commercial director at Royal Mail in March last year. He oversaw a review of both its advertising and direct accounts as part of attempt to reinvigorate the brand in the face of challenging market conditions. While the group's letter business moved into profit earlier this month, it has warned of a fall of up to 10% in the number of letters, packets and parcels it handles over the coming year. Smith, who is also on the board of Royal Mail, joined as group strategy director in 2004. Prior to this he had worked as a consultant for McKinsey & Company for 17 years.
89. Simon Stewart, Britvic B
The dismal British summer meant that the soft-drinks market returned only fractional growth in 2008. Despite this, Britvic's marketing director continued to drive ahead with NPD. On the back of the success of its Robinsons Fruit Shoot range, which is the UK's biggest-selling children's FMCG brand, the company launched Be Natural. As Britvic's first all-natural-ingredients squash, it is intended to meet demand from consumers seeking a healthier and cheaper alternative to pure juice and smoothies. Stewart was also behind the 'Save Tango' stunt campaign which ran at the end of last year.
90. Dan Cobley, Google I B
The backlash against Google's Street View technology has put the search engine behemoth in the spotlight for all the wrong reasons this year. Cobley, Google's marketing director in Ireland, Benelux and the UK, has a big challenge on his hands ensuring the sheer size and reach of his company does not create further consumer ill-will. He has also taken on additional responsibilities for Germany and the Nordic countries. He joined Google in May 2006 from Capital One Europe, where he was vice-president brand and marketing. His current mission is to ensure that Google continues to drive innovation and involves users in all aspects of new product development, while maintaining a balance between the interests of the search giant's advertisers and its user base.
91. Simon Thompson, Lastminute.com I H
While British consumers' annual week in the sun is often thought of as sacrosanct, the economic downturn has undoubtedly created a challenging marketplace for Lastminute.com. As the website's European managing director and chief marketing officer, Thompson is focused on driving profits with short-term campaigns and offers designed to maximise sales. The former Honda marketer, who also had a short spell as handset manufacturer Motorola's director of European marketing, joined Lastminute in March 2007.
92. Helen Stevenson, Yell B
Earlier this month, Yell posted a £1bn annual loss and announced that its chairman, Bob Scott, would quit his post. As the telephone directory brand's chief marketing officer, Stevenson had already been directly affected by Yell's financial difficulties. Last December, her team was slimmed down as part of a strategic review of the group, in which about 300 non-sales jobs were cut. She must do more with less, as businesses struggling in the face of the recession are still reluctant to invest in classified advertising.
93 Scott Jefferson, Greggs £
As group marketing director, Jefferson has transformed Greggs into a 21st-century bakery chain capable of challenging much bigger fast-food rivals. While soaring energy and ingredients costs have made for a challenging environment and squeezed profits, like-for-like sales have continued to grow across Greggs' 1400-odd outlets. Jefferson has continued to use comedian Paddy McGuinness in the brand's advertising, but has also incorporated a focus on new products and tapped into the nostalgia trend by using the theme tune of 80s children's TV show The Littlest Hobo. In addition, Jefferson is closely involved in the roll-out of a more upmarket store format.
94. Dave Jeppesen, Barclays £ B
British consumers busily stuffing banknotes under their mattresses will probably have been stopped in their tracks on hearing the news that one bank was doing rather well amid the financial Armageddon. While Jeppesen lacks the profile of his outspoken predecessor Jim Hytner, as UK retail marketing director, he has steadfastly driven the brand forward with a consistent marketing message. Last month, Barclays resumed promoting its Woolwich-branded Offset Mortgages on TV through an ad created by Bartle Bogle Hegarty, as part of its 'Take one small step' campaign.
95. Jeremy Davies, E.ON B H
Davies joined E.ON last summer, at a time when the utilities company was looking to cut costs and sharpen the focus on retailing in its advertising. As director of brand and communications, the former top Abbey marketer is also responsible
for overseeing the firm's sponsorships, including its title tie-up with the FA Cup. In March, Davies led the team that appointed DLKW to E.ON's £20m advertising account.
96. Chris McLeod, Transport for London £
As head of marketing, McLeod has ushered in a new era of creativity at Transport for London (TfL). In the past year the former advertising exec has been responsible for a range of marketing initiatives for the brand that have won it several accolades, including the IPA Effectiveness and MCCA Best Integrated Campaign awards. TfL's recent work has featured the 'moonwalking bear' ad, which was created to remind drivers to look out more carefully for cyclists. It became a viral internet hit and won a Gold Lion at the Cannes Lions Advertising Festival.
97. Ali Jones, Debenhams B
Debenhams has managed to defy the trend on the high street, with sales set to beat its own forecasts for the first half of the year, and plans to expand its 144-strong chain. Credit must go in no small part to low-key marketing director Ali Jones, whose head briefly appeared above the parapet when she was forced to oversee a review of the £15m Debenhams ad account after MCBD resigned in orderto pitch (unsuccessfully) for John Lewis' business. The plum account was, surprisingly, awarded to JWT, rather than the more-fancied Bartle Bogle Hegarty or M&C Saatchi, and industry-watchers will be keen to see whether the agency's approach can sustain Debenhams' impressive growth.
98. Lennard Hoornik, Sony Ericsson £ B
Hoornik made his debut in the Power 100 last year and has continued to act as a driving force at the mobile handset manufacturer this year since replacing
the larger-than-life Dee Dutta as global head of marketing. However, he faces a tough year, as Sony Ericsson posted significant sales declines in the first quarter of 2009 and is forging ahead with redundancies. Hoornik is also leading a change of direction at the brand, which has ditched its sponsorship of Ibiza Rocks and is now pushing an 'Entertainment Unlimited' strategy to build on its music, imaging and gaming strengths.
99. Spencer McHugh, Orange B
Last month's departure of Justin Billingsley, Orange's former brand director, to join Saatchi & Saatchi Asia, left a sizeable hole in the mobile communications operator's marketing team. McHugh is the man who has been chosen to fill that gap. Orange's former head of digital and direct marketing, he joined the mobile operator in 2002. Now he has taken on responsibility for the business service, retail, home and branding departments for one of the best-known brands in the mobile sector. What he lacks in profile he makes up for in understanding of the market - particularly the digital sphere.
100. Biz Stone & Evan Williams, Twitter I H
In the spirit of Twitter, the co-founders should be described in just 140 characters; the maximum space for a 'tweet'. Even if the rumours that Apple is to buy the social networking site for $700m are wide of the mark, there is no doubt that Twitter has fast become a social phenomenon. While a plethora of brands has rushed to launch on the site the duo have yet to finalise a revenue strategy. To date, the biggest beneficiary of Twitter seems to be the actor Ashton Kutcher who beat CNN to be the first user with more than 1m followers.
Power 100 Marketers of 2009: 1-50
Out of the picture
This year there has been more turbulence than usual in the Power 100, as marketing directors have found themselves on the front line of the recession. Here are just a few well-known former members who have fallen off the list.
James Boulton, HSBC
HSBC's marketing director departed the bank in February amid rumours that he had secured a plum position at BA. However, he has yet to secure a new role. Boulton was responsible for the relaunch of the bank's upmarket banking service, HSBC Premier, in 2007. The industry is now watching to see where he resurfaces.
Greg Nugent, Eurostar
Nugent's five-year stint at Eurostar included the opening of its new high-speed terminal at St Pancras. While his name has been linked with several high-profile roles, including one with the organisers of the London 2012 Olympics, Nugent is yet to accept a new job.
Katherine Whitton, British Airways
Last October, British Airways' head of marketing communications was one of 450 senior managers to opt for voluntary redundancy as part of the airline's cost-cutting drive. Her departure also followed the disastrous opening of Heathrow's Terminal 5. Whitton joined BA from American Express in May 2005.
Jo Kenrick, B&Q
Kenrick, who left last December, had been the only woman on the B&Q board. She is currently working as a consultant. Prior to joining the retailer she worked at Camelot, Wilson Connelly, Asda and Woolworths. At B&Q she was responsible for developing diy.com, which drove a 30% year-on-year sales increase.
Gill Barr, John Lewis
John Lewis' softly spoken marketing director was made redundant this March as part of a series of management cutbacks. She was also the first marketer to sit on the John Lewis board - a position that has yet to be refilled. Barr joined John Lewis in 2007 from the now defunct Woolworths.