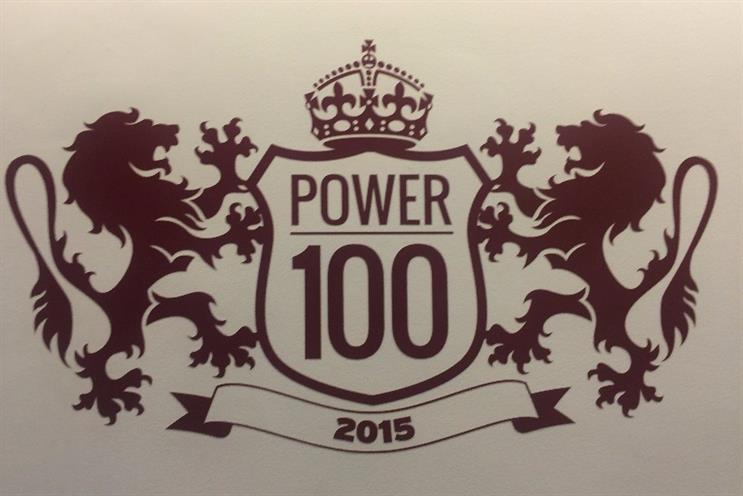 Held at the agency's offices, a number of senior marketing figures were in attendance at the Mexican themed party including BT's Zaid Al-Qassab, Coca-Cola GB's Bobby Brittain, HSBC's Chris Clark, News UK's Chris Duncan and Microsoft's Philippa Snare.
Following a vote by the members of the 2015 Power 100, Arnd Pickhardt, the advertising and marketing director of Lidl, was named the Marketers' Marketer of the Year.
Receiving the award, Pickhardt said he was "flatterered and surprised" to win it. "It was a honour just to be named on the list," he added.
For the first time in the Power 100's 16-year history, Marketing also inducted 18 marketers into the Power 100 Hall of Fame. The honour recognises industry figures who have made five or more consecutive appearances in the list. P&G's Roisin Donnelly, Unilever's Keith Weed and Aviva's Amanda Mackenzie, currently on secondment to United Nations initiative Project Everyone were among those receiving the honour (see below for the full list).
Marketing editor Rachel Barnes said: "We'll be adding to the list every year - recognising and celebrating leadership in marketing and those who, year in and year out, are steering their brands to success and elevating the role of marketer beyond the department within broader business leadership."
Commenting on the Power 100 list, Nigel Vaz, the global chief strategy officer and European CEO of SapientNitro, said: "We love what the Power 100 stands for. Every year there are 'virgins' who represent the most dynamic brands disrupting their respective markets.
"There are also 'veterans', who consistently make the list not because length of service, but because they continue to transform their brands to keep pace with accelerating consumer expectations and the technologies that drive them," he added.
The full 2015 Power 100 list will be revealed in our December/January issue out at the end of November.
Power 100 Hall of Fame
Ian Armstrong, Jaguar Land Rover
Chris Clark, HSBC
Sally Cowdry, Camelot
Roisin Donnelly, P&G
Peter Duffy, Easyjet
Jeremy Ellis, TUI
Liz Fagan, Walgreen Boots Alliance
Craig Inglis, John Lewis
Amanda Mackenzie, Project Everyone
Pete Markey, Post Office
Spencer McHugh, EE
Keith Moor, Santander
Jonathan Rigby, BBC Children In Need
Jennelle Tilling, KFC
Mark Vile, Comparethemarket
Simon Wallis, Domino's Pizza
Sarah Warby, Sainsbury's
Keith Weed, Unilever