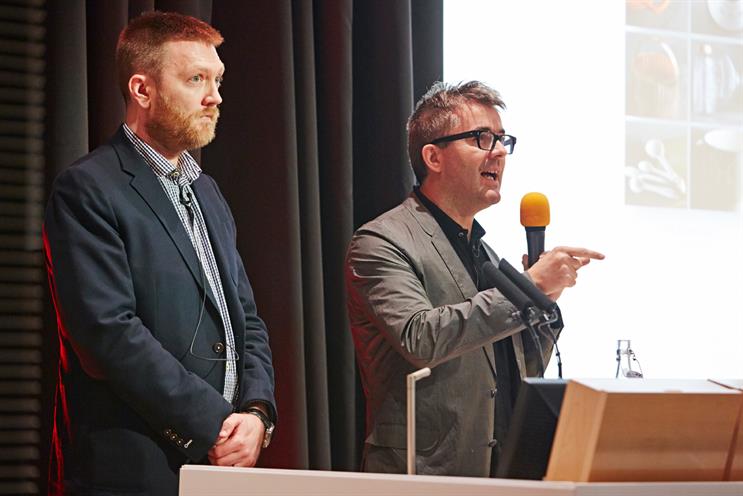 The second Newsworks conference, Shift 2014, at the British Library last week underlined the influence our newsbrands possess in today's cluttered media environment.
The speed of change that continues to sweep through the sector was highlighted by the presence of Jason Seiken, the new editor-in-chief and chief content officer at Telegraph Media Group.
It was at Newsworks' inaugural event last year that The Daily Telegraph's former editor Tony Gallagher had made a strong impact with his talk of needing to innovate and adapt to the new digital age.
Gallagher was sacked nine months later, but much of his vision remains true. This includes the need for collaboration between commercial and editorial teams and to evolve beyond the publisher's 159-year print heritage.
Seiken had clearly put much thought into his speech, which proved to be a manifesto on the future of journalism. His plans to move away from the top-down control of editors towards a more data-informed, audience-led model chimes with the growing sentiments of the day.
Further reassurance came from WPP's chief executive, Sir Martin Sorrell, who still calls the press "very influential" despite the rise of other forces. He noted: "The fact that Jeff Bezos goes and buys The Washington Post tells you something. He's not a dummy, he wants influence."
The strongest evidence for the strength of newsbrands today came from those more commonly associated with television. First, the research consultant David Brennan, formerly of Thinkbox, detailed the trust and power associated with them.
This was followed by the agency leaders responsible for arguably the most famous TV ads of recent times: for John Lewis.
Tim Pearson, the executive director of John Lewis' media agency, Manning Gottlieb OMD, noted: "We invest double the amount of money into newsbrands than we do into TV – a remarkable stat that a number of people are always very, very surprised by.
"Investment into news is up 20 per cent year on year – and total press spend has doubled since 2010. This is partly because, for every £1 we invest into news, we deliver over £4 return in profits for the John Lewis Partnership."
James Murphy, the founder and chief executive of Adam & Eve/DDB, John Lewis' creative agency, went on to discuss the unique nature of the "multidimensional" business. With up to 350,000 brands, the retailer reportedly has "more products in more areas than any other general merchandiser in the UK".
In recent years, John Lewis has become best-known for its emotional Christmas TV blockbusters – "the journey", "the bear and the hare" – but Murphy said it is a business that is advertising "if not 365 days a year, then definitely 364" and it is "always on" through newsbrands, print and online.
Murphy went on to stress the "really rich spectrum" afforded by newsbrands – from inspirational ads of high-end products to drive reappraisal of John Lewis to digital ads with interactive elements to bring the retailer to life, or the tough battle with rivals on sales promotions.
He said: "Newsbrands allow us to control that conversation and deliver it with different levels of tonality and detail. Newsbrands are the single biggest media investment for John Lewis."