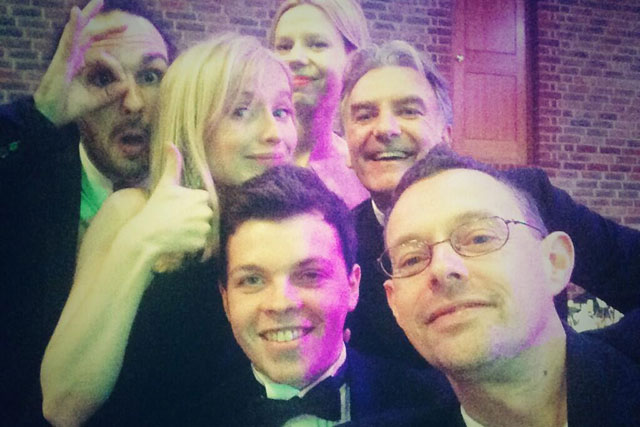 Staff at Haymarket, where Costello is group chief executive, took this group selfie at Tuesday night's PPA New Talent Awards.
The event held a selfie competition in homage to the "selfie that broke Twitter" at the Oscars on Sunday night, featuring celebrities including Bradley Cooper, Ellen DeGeneres, Jenifer Lawrence, Meryl Streep and Julia Roberts.
But we must urge caution to anyone in the media industry who'd like to share this photo – we don't want a repeat of the original, which was retweeted over two million times and caused Twitter to crash temporarily.
The Oscars selfie that broke Obama's record with 2m retweets (and broke Twitter) pic.twitter.com/OwyG1GnkzC

— Drew Benvie (@drewb) March 3, 2014
@LoisBray @PPA_Live @Haymarket_Media #PPANewTalent #SelfieOlympics pic.twitter.com/u7UTbQtTJe

— Nikki Wicks (@nikkiwicks) March 5, 2014
If you have a story for Campaign's Diary, email louise.ridley@haymarket.com.