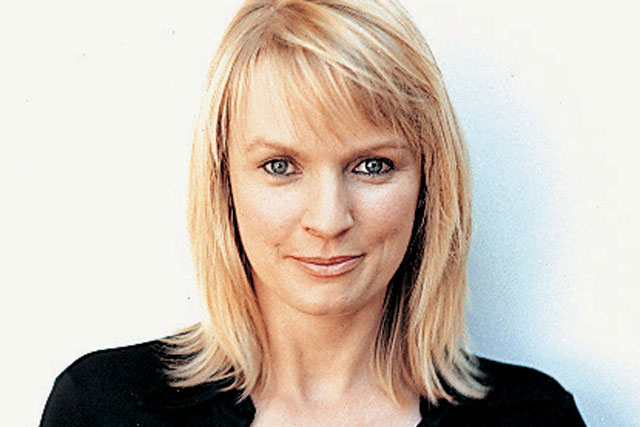 Candy was speaking on a panel at today's PPA Conference, discussing how publishers can interact with audiences in an increasingly multi-platform world.
Joining her on the panel were: Paul Cook, digital director of the trade magazine Estates Gazette; Kerin O'Connor, chief executive of Dennis's The Week magazine; and Hugh Sleight, brand director at Haymarket-owned FourFourTwo football title.
The session was chaired by Bill Murray, chairman of PPA digital forum.
Candy spoke in-depth about two recent Elle cover shoots, featuring David Beckham and 'Twilight' actress Kristen Stewart, whose fan page has more than 1.6 million likes on Facebook.
Both of the cover shoots, Candy said, broke Elle cover-shoot history. The editor-in-chief said the best way to inject interest in the cover stars was to "break the rules and tell everyone what we are doing in advance".
For Stewart's June cover, the magazine introduced "the first-ever live Tweet from a cover shoot".
Candy said: "We had a hashtag and was hopeful it would trend on Twitter...It was the world's number one trending topic during the day."
The live tweeting event took place three months before the June issue went on sale.
Candy said the results have been impressive, resulting in Elle's highest online traffic in 18 months on the day of the cover shoot, and doubling the number of magazine subscriptions on that particular day.
The key to the success of using social media in this way, Candy said, is by "not giving any content away".
Instead, content should drive readers back to the Elle brand, she said, pointing out the live cover-shoot tweets that are being used for archive purposes on the magazine's website.
Similarly, Elle created additional videos, exclusive to its website, to accompany the Beckham shoot.
Candy said a Beckham "teaser" video registered 11,000 views in a matter of days and even in the short spell ranked the 10th most viewed video on Elle's website.

Alongside exclusive Beckham video content for the Elle website, the July issue of the magazine will offer a bespoke Beckham cover for subscribers.

But Candy cautioned against using celebrities with limited social media presence, warning that the activity could only work with celebrities who have a large online following.
She added Twitter can be a crucial tool for journalists, as long as journalists "always adhere to the mantra that content is king". She said publications failed on Twitter when they were too bland or tried to sell things, which readers could see through.
Next, O'Connor spoke about the launch of The Week's iPad, which launched last November.
The Week is a digest of the week's news and the printed publication is one of Dennis's flagship brands.
O'Connor said the key to establishing a successful tablet offshoot brand is installing an "excellent" project team.
He said: "We met weekly, used social media to talk to each other and had a professional project management team.
Commenting on the iPad project, O'Connor, said: "We didn't want it to be a facsimile of The Week.
"If you build an app, you are not being compared to other magazines, but to Google and Facebook as well."
Follow John Reynolds on Twitter @johnreynolds10