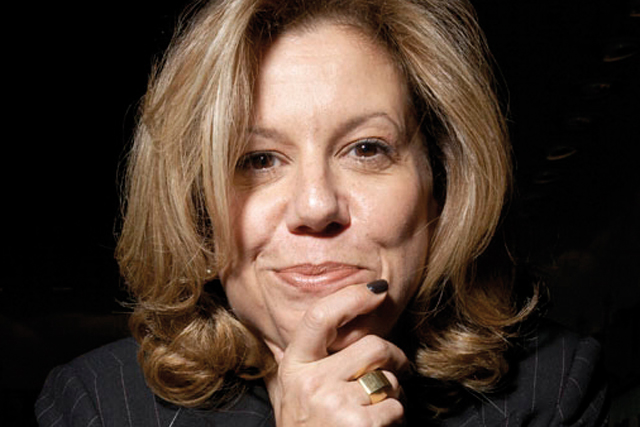 Aside from Future Publishing's chief executive, Stevie Spring, asking BBC Magazines' managing director, Peter Phippen, if she could sleep with him, the PPA Conference last week was focused on less racy, but far worthier, topics. These included the ongoing tension between Apple and magazine publishers, copyright control, multi-platform brand measurement and how the recent hike of postage prices will affect the publishing industry.
Spring, to be fair, was not soliciting Phippen but calling on a metaphor to explain that, unlike the BBC head, she is kept awake at night by the current pressures on the publishing industry. As is increasingly the norm, digital was the centre of attention when it came to the key concerns of the year.
Spring herself is kept awake not only "by sex and chocolate" but by the "consumer perception of value once you disaggregate the content from the physical product". Phippen, who apparently sleeps like a baby, says that during the working day, he worries about the pace of change and "judging when to invest, and not just doing so because it's fashionable".
A result of drafting in Feargal Sharkey of The Undertones fame (a call-in from the ex-Smash Hits editor, punk music lover and PPA chief executive, Barry McIlheney, no doubt) as the speaker for the opening "Inspiration" session, was - aside from a few Irish-lilted expletives - that there are parallels between the music and magazine industries.
Sharkey, now the UK Music chief executive, offered advice garnered from his experience at the front line of the digital precipice, as the music industry had been the "canary down the mine" for the impact of digital on creative industries.
The overdue debate of how to measure circulation and engagement of brands that stretch across multiple platforms was also a hot topic. The Audit Bureau of Circulations chief executive, Jerry Wright, was put under pressure from James Tye, the chief executive of Dennis Publishing, and Mindshare's managing partner and head of press, Vanessa Clifford. In particular, they wanted to know why it had taken so long to start getting tablet measurements audited - advertisers want to know numbers; they want to know engagement, they argued.
The iPad, which didn't exist in the UK this time last year, was unsurprisingly a key talking point. Historically, Apple and publishers have had a fraught relationship, forged on a subscription model where Apple gets a 30 per cent cut and has been precious about releasing consumer data to publishers. The general consensus seemed to be that publishers should embrace Apple rather than fight it. Yudu Media's chief executive, Richard Stephenson, highlighted concessions Apple has already provided to publishers, such as giving subscribers the choice to volunteer data. ShortList Media's founder Mike Soutar said the onus should be on the publisher to come up with "new, innovative ways to collect data". In other words, stop moaning and get on with it.
1. Tye criticised the ABC auditing methodology for not keeping up with the pace of digital publishing, saying measurement has to be "quicker and dirtier". He added: "My worry is we have a system built on the past five decades - we need to build it faster and more reactive to what the customer wants."
2. The National Magazine Company's chief executive, Arnaud de Puyfontaine, said he was not overly concerned about the hike of postage costs. He said that he had encountered a similar scenario in France three years ago when he was the president of Mondadori. Perhaps bad news in the short term, it will be good news in the long term, the Frenchman said, as it will propel publishers to "accelerate other routes to market".
3. Paul Keenan, the Bauer Media chief executive, and Sylvia Auton, the IPC Media chief executive, both agreed that a "long-term worry", along with discounting and bundling of magazines, was the commoditisation of the magazine product through procurement-led audits of media buying. This means advertising decisions are made on price rather than the most effective channel, which, in Auton's words, "put agencies and media owners under equal pressure, where there are no winners".
WHAT IT MEANS FOR ...
PUBLISHERS
- The sticking point of the day was how to measure a magazine brand across multiple platforms. Tye and Clifford advocated more action, less procrastination.
- So, if ABC, like the magazine auditor BPA Worldwide, which creates bespoke brand reach reports for integrated media, launched into a more relevant auditing methodology that created a holistic impression of brand engagement, publishers would be in a stronger position to sell their brands. Publishers feel the ABC hasn't cracked this yet. Moreover, they seem happy for the ABC to just have a go and revise new methods as a work in progress if need be, rather than waiting for the "perfect" solution.
ADVERTISERS
- For advertisers, proper, up-to-date media metrics give good, solid data on the consumer and their behaviour. More confidence, a greater understanding of where the brand is heading and how to effectively target readers depending on where they go and for how long they engage with that content is key. Clifford, whose job it is to digest this information for advertisers, said that instead of reading six-month-old data, she would like to know "how many people read last month's issue of a magazine".
- The PPA Conference seems to have already galvanised ABC into action. Since coming under fire from Tye, the ABC has unveiled a new cross-platform certificate that can report iPad audits as well as app traffic, to see how many readers access a site through an app. Short-period audits are also available if publishers wish to report circulation earlier, it adds. Good to know, but it would be even better if real-time audits became par for the course for everyone rather than an indulgence.