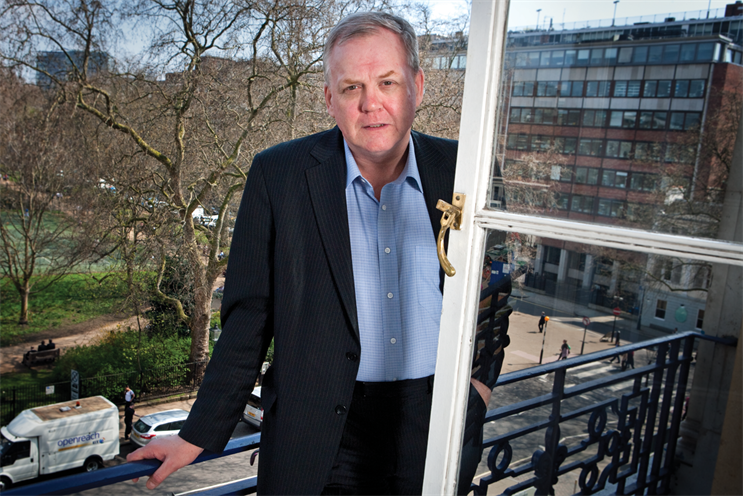 This year marks the centenary of the Professional Publishers Association. But, as the magazine body celebrates this milestone, the main question on the lips of its chief executive, Barry McIlheney, is: Why?
Why, he asks, do media commentators preach doom and gloom for the sector, interpreting events such as the recent demise of Bauer Media's More! as a sign that print – and, implicitly, the whole magazine sector – is dying?
"Some magazines have a natural life cycle," McIlheney reasons. "More! had been around for 25 years. If a TV show lasts that long, we talk about it like some kind of iconic phenomenon."
He is familiar with the bereavement psychology around long-running titles, having edited Emap's Smash Hits, which shut its doors in 2006 after 28 years.
But traditional magazines are in a challenging situation, with circulations plummeting, high-profile closures and redundancies. Nearly a third of the UK's top 1,000 magazine companies were given a "danger" rating by the analysis company Plimsoll last month (meaning they are at risk of closure), while circulations of the top paid titles have fallen by around a third in the past decade.
Print titles' share of national adspend has fallen from 15.8 per cent to 6.3 per cent in the same period, according to ZenithOptimedia's Advertising Expenditure Forecasts, partly due to the migration of one-time readers on to digital platforms.
But digital isn't the enemy, McIlheney argues. He is critical of what he sees as the "phoney war" between print and digital, constructed by media observers who overlook magazines' strong footing in the digital world.
"I don't subscribe to this black-and-white view that a game of print versus digital has kicked off," he says. "It's endemic among commentators on our industry, and it's nonsense.
"Almost every PPA member is a brand across print, digital, data, mobile and events. It's all content and it's all about the consumer. We should stop talking about this."
But has the PPA done enough to change the conversation? Rob Lynam, the head of display at MEC, says: "The ironic thing is that a lot of people talking about the death of print are publishers. I've always found the PPA to be quite insular – it's a trade body that only really talks to people inside the industry."
'I don't subscribe to this black-and-white view that a game of print versus digital has kicked off'
Attendees at the PPA's annual conferences in recent years will attest that it enjoys very scant representation from agencies or the wider media fraternity compared with other industry gatherings, with the notable exception of the regional press.
Help of sorts is on its way, with this week's Expenditure Report from the Advertising Association and Warc, which groups spend for magazine brands across print and digital together for the first time. It's an important step to show the multiplatform strengths of magazines.
After three years at the helm, McIlheney is certainly not gloomy. Having launched Empire, Heat and Zoo, the self-proclaimed "old hack" brings an authenticity to the role. His experience plays in his favour, especially compared with his predecessor, Jonathan Shephard, a former barrister who left after less than 18 months in charge.
"Barry is precisely the right man at the right time at the PPA," Nicholas Coleridge, the president of Condé Nast International, says. "I am always biased towards people who have an editorial or advertising background – and Barry has both. I like his combination of hard-nosed Belfast man and the reflective sophisticate."
"The key point of the PPA is lobbying and championing the industry, and never more so than now," Coleridge adds. "One of Barry's strengths is keeping us all together and aligned and on board."
One of McIlheney's primary concerns is persuading the Government to remove the 20 per cent VAT rate for digital products and services, which he feels should be set at zero, as with print sales. The PPA is also involved in post-Leveson discussions over print regulation, siding with those presenting the alternative Royal Charter. "We didn't do anything wrong and it's not our problem," McIlheney says, "but we need to be part of the solution."
He accepts there will always be critics, but the role of the PPA, like the Newspaper Publishers Association, has never been more important. Magazine brands need a vocal and high-profile body that is robust, but able to listen and respond, as well as galvanise and react.
McIlheney feels optimistic: "Of course we could do more. You've got to be restless and relentless in this job. Trying to make sure we stay relevant in this new and exciting world is the biggest challenge we have, and I think we do that at the minute."
McIlheney CV
1984 Journalist, Melody Maker and local newspapers
1986 Editor, Smash Hits
1989 Editor, Empire
1992 Publishing director, music and film titles, Emap
1994 Managing director, Emap Metro
1999 Managing director, FHM France
2000 Chief executive, Emap Elan
2002 Editor-in-chief, Emap Consumer Media
2010 Chief executive, Professional Publishers Associations