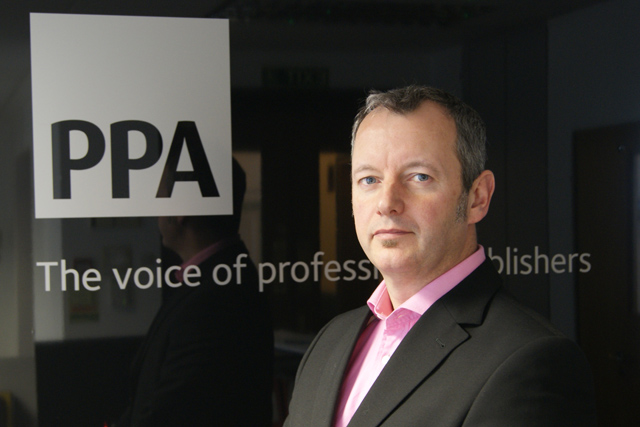 If you were at PPA's Publishing+ conference this month, it might not have been what you were expecting to hear, but it infused the day: confidence in British magazines is rising.
From the opening words of chairman Kevin Hand, throughout the sessions and via keynotes from culture minister Ed Vaizey and Twitter's sales director Bruce Daisley, the message was that magazine brands in 2013 carry the same clout they always have had, but today, by exploiting that brand collateral across various channels, the industry is reaching – and influencing – more people than ever before.
So, what has happened to crank up the confidence levels? Appropriately for the PPA's centenary year, we've reached a milestone in 2013. The more predictable print vs digital commentary that has beset the industry in recent years is finally being replaced with a focus on the sector's more complex, more exciting, multiplatform future
The morning sessions certainly bore that out. Members of the first panel of the day discussed how they had drawn on their strengths in magazines and publishing to create a much broader proposition: Future's Nial Ferguson on the evolution of T3 as a multi-channel technology brand; William Drew of William Reed Business Media's Restaurant Magazine on the global franchise of The World's 50 Best Restaurants, and Susie Forbes on the influence of publishing running through The Condé Nast College of Fashion & Design.
The final morning session, featuring Dennis CEO James Tye, Immediate Media Co CEO Tom Bureau, and their respective technology partners, then underlined publishers' shifting transition towards delivering content and services, such as ecommerce, with a focus akin to that of a retailer.
The post-lunch Advertising+ session proved to be a candid exploration of magazine brands' role and perception in the communication process. A top panel from the worlds of creative, digital, planning and publishing discussed the value to consumers of their chosen media brand(s) and how to best convert this undoubted cultural clout into advertising revenue.
The session began by affirming several themes of the day. Firstly, that magazine brands continue to have great influence among consumers, and this influence has a tremendous and a growing scale. Secondly, publishers are taking full advantage of digital platforms, offering audiences new content, new formats and an array of interactions, down to personalised conversations, with the brands that help shape their views and influence their lives.
Consequently, magazines have the potential to satisfy a spectrum of multiple advertising objectives, delivering everything from the "lean-back" benefits of perception and personal affiliation, through to the "lean-forward" metrics of reach, response and, ultimately, sales.
So, how then does the industry best help advertisers get to grips with the huge catalogue of offerings and outputs magazine brands provide?
Firstly, by continuing to affirm the strength of magazines as brands in their own right. What they say matters, and in 2013 they offer advertisers multiple layers of communication with definable audiences, segmented around and "tucked into" an umbrella brand.
Also, by pushing back on the "last-click" culture of campaign evaluation. Customer paths to perception and purchase are complex, diverse and individual. The accountability and attribution debate should be robust enough to blend KPIs based in real-time-data with consumer studies and case-study-led econometrics, with the PPA's Magonomics study, carried out by Mindshare, held up as the definitive study of printed magazine ROI.
Finally, publishers and advertisers must push creativity forward together. From display pages to the increasingly popular editorial partnerships and brand integrations, the truth holds that the adverts that work best are those which appreciate their display context, appreciate the mood of the audience and understand their motivations.
And that's exactly what magazines offer: a fertile ecosystem where content and commercial messages circle the nucleus of an influential brand. Or, as Twitter's Bruce Daisley put it more neatly, the original native advertising.
James Papworth is marketing director of PPA