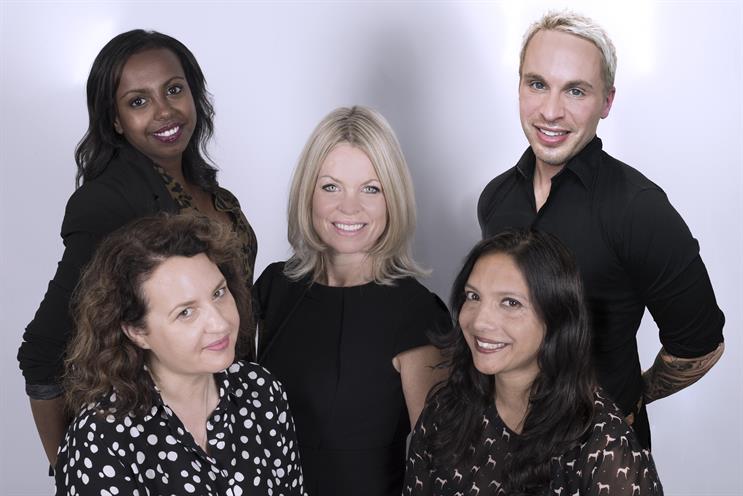 The new agency, called Jolly Rebellion, will aim to eschew traditional silos by bringing PR, advertising and digital together at the start of a client brief.
Leading the new shop is managing director and founder Frankie Oliver, who founded Fever, Nelson Bostock's consumer and social arm, in 2010. Nelson Bostock is owned by Unlimited, the parent company of TMW Unlimited that rebranded from Creston Unlimited last year.
Oliver left the agency in October 2015 and joined Nexus as managing director last year to launch this new shop. Before Fever, she was head of consumer brands at Trimedia (now Grayling) for seven years.
Joining her as founding partners are Cathy Hutton, an ex-creative director at Karmarama, and Ila de Mello Kamath, ex-head of planning at Brothers & Sisters.
Hutton, who will be creative director of Jolly Rebellion, was recently named as one of Campaign's top 30 trailblazers and has also worked at Leo Burnett and Grey in London. De Mello Kamath takes on the role of planning director, having only joined Brothers & Sisters last year from Abbott Mead Vickers BBDO, where she had been for eight years, most recently as board director.
Jolly Rebellion's head of digital is Hiot Shawl, who left 360i in March as a group account director after four years, while Nexus' Sam Collett is taking on the role of head of culture and influence.
Each of the five founding partners has an equity stake in the Nexus-owned business and report to chairman Jonathan Choat.
Jolly Rebellion has launched with an office in Cromwell Road, South Kensington, and has two unnamed founding clients: one is a frozen dessert challenger brand that will launch in October and the other is an international entertainment brand, for which a campaign will launch next year.
Oliver told Campaign one of the brands has asked Jolly Rebellion to undertake a "full brand strategy positioning: creative, PR digital everything…. it's a new brand so we're perfectly placed to take them on a journey from the beginning."
She said the agency is planning on growing creative, planning and client service departments with dedicated account managers and project managers.
Oliver added she had planned to launch an integrated agency without discipline silos in 2010 before starting Fever, and had even floated the idea past then clients at Diageo while at Nelston Bostock.
She explained: "There were a number of cross-agency campaigns where I could see the benefit of having senior people or talented people from all disciplines working together from the outset and it made sense to me then. But I think at that point clients were just like, 'let's go to the ad agency'.
"But that's changed now. The way that people are responding to campaigns, if you look at people fast-forwarding through ads, lack of trust, being multi-channel, reaching people in different ways, you need to evolve an idea across different formats to get to somebody. You can't just nail it with a TV campaign anymore."
Similar comments were made by MullenLowe's global chief executive Alex Leikikh last month when the Interpublic agency bought PR agency Salt Communications. Leikikh told Campaign that the disciplines of creative advertising and PR needed to be "smashed together" as clients required a more integrated offering.
Oliver pointed to the plaudits at Cannes for McCann New York's multi-Grand Prix-winning campaign "Fearless Girl" as a recent example of "effectively a PR campaign by an ad agency".
"That was a campaign that was brilliant because it made such a cultural impact and got people talking and engaged in a way that traditionally we haven't seen before. If you can bring different skills together we'll succeed," she added.