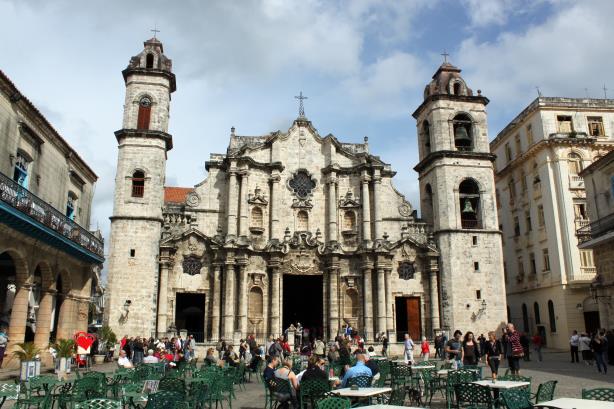 The US and Cuba are set to reopen embassies later this months after five decades. Yet for PR agencies, it's a bit more complicated than just planting their flags in the country.
Depending on when US legislators lift the five-decade-old embargo on Cuba, some experts are predicting PR firms could begin to take their first steps towards doing business in the country in the next year.
Yet instead of charging into a full-fledged agency presence on the island nation, US PR firms and other businesses that want to gain a competitive advantage there should be more concerned with building connections.
US companies' interest in Cuba heated up last December, when the Obama administration announced a series of steps to normalize relations. Some will make it easier for Americans to travel to the country and conduct some types of business through general licenses.
The process has moved quickly, as evidenced by last week's agreement between Obama and Cuban leader Raul Castro to reopen embassies in Washington and Havana on July 20.
Yet before US businesses even think of opening an office in Cuba, Tucker/Hall president Bill Carlson says they must wait until regulations have been properly defined and tested, or they risk breaking the law and facing reputational damage and criticism.
The first steps for companies that want to establish a presence in Cuba should be visiting the country, building relationships and lining up key people they want to hire. Yet Carlson notes that relationships cannot be built from one or two visits; they have to be nurtured over time.
"In the beginning, a lot of US businesses' success in Cuba will be based on established, long-standing, trustworthy relationships, which few firms have at this point," he says. "In five years, everyone will start to gain experience and relationships in the area, so then the market will be wide open."
Cuba-born Micho Spring, chair of Weber Shandwick's global corporate practice, adds that trusted contacts on the ground in Cuba will significantly benefit US PR firms by helping them leverage information and deliver results for clients.
Any PR firm "worth its salt" is already considering the opportunity the Cuban market can offer to clients, adds Mike Holtzman, partner at BLJ Worldwide, formely known as Brown Lloyd James.
PR agencies should specifically target clients in industries that have been carved out from the embargo and are looking for opportunities in Cuba, Spring advises. These include brands within the food and agriculture, telecommunications, economic infrastructure, technology, finance, and pharmaceutical sectors.
"The best business opportunities lie in industry sectors where companies can contribute to Cuba's social development," she explains.
PR pros should offer American companies insights on how to communicate with the Cuban market. Yet Holtzman warns that PR firms should be careful not to do this in a ham-handed, arrogant manner.
"We can't take that arrogant attitude of saying we know what is best for Cuba," he explains. "Rather, it is more important to say we will help American companies understand the Cuban market so you can sell goods and services there."
One firm that has already started is Burson-Marsteller. They agency launched a US-based service called the Burson-Marsteller Cuba Specialty Team earlier this month, focusing on corporate positioning, CSR and the overall benefit American companies can bring to Cuban communities.
Weber is also helping clients consider partnerships so they can enter the market. Spring predicts more PR firms will offer similar services.
And eventually, if the Cuban government decides it wants to advance a particular industry, it will reach out to US PR and advertising services to help them communicate with Americans, says Holtzman.
"That will be the most exciting step — when Cubans are looking to US PR firms to help them build bridges to the US market to help them communicate and draw customers," he says. "It is a rare opportunity when the PR and comms industry can be that bridge between two nations."
Any way you look at it, the Cuba-US thaw is a "game changer" for businesses in both countries, says Holtzman.
"We now have a brand-new market of 11 million people, close to the US both culturally and geographically, open to American goods and services. This is something the business community has wanted for decades," he adds. "It is a wonderful opportunity for all American businesses, but there will be a learning curve."
Like other developing markets – but closer
While other countries have normalized relations with the US in the last two decades — Vietnam did so in 1995 — Spring says the difference in this case is Cuba's proximity to the US.
"Cuba is so close to the US that the dynamic is going to be different, and they are so welcoming of the growing US presence," she says. "The island is bursting with entrepreneurial energy of people who are poised to and want to start their own businesses and partnerships."
This article first appeared in PRweek.com.