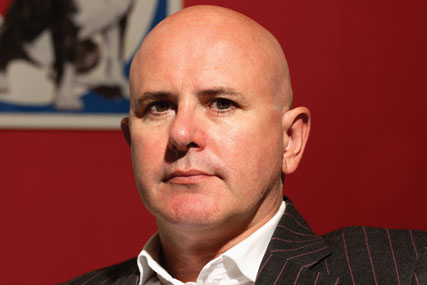 Having cast his eye over 575 entries during the judging process, Byrne suggests that "agencies need to realise that London and New York may no longer be the creative centre of PR".
Just four UK agencies won a Lion in the category, with none managing to pick up more than a Silver.
"These results are a kick up the bum to the industry as a whole as to where creativity is coming from," Byrne says.
"A lot of what I saw from the UK was pretty pedestrian when comparing it to entries from emerging countries."
Perhaps the most interesting observation from the results though is the amount of traditional advertising agencies picking up gongs in the category. The Grand Prix was awarded to TBWA\Chiat\Day Los Angeles, while Jung von Matt, DDB Stockholm and BBDO Mumbai all won awards.
"Traditional agencies are very clearly making a statement that they are comfortable working within the PR category," Paul Taaffe, the global chairman of Hill & Knowlton and president of the jury, says.
"However, these agencies have had 57 years experience in entering these awards, while PR agencies are still learning how to make compelling entries.
"This is an emerging category (it was only launched for the first time in 2009), so next year it'll evolve even further and hopefully then we'll see more PR agencies encouraged into entering."