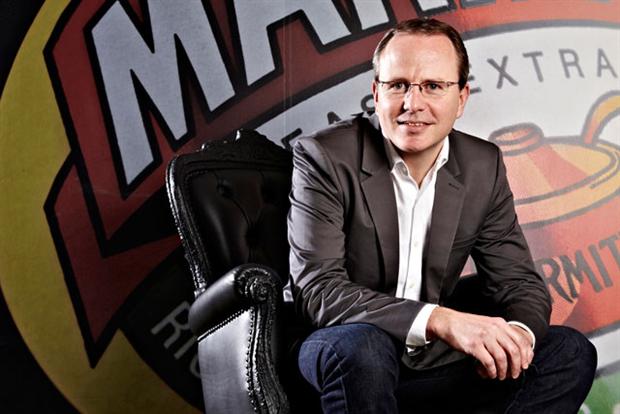 What will be the biggest challenge facing the marketing industry in 2014?
We've seen the storm around John Lewis' Christmas ad, which received 3m views in the first two days, and national newspaper articles on its making. For me, that, Red Bull's work and our Dove sketches - where the guy sketches women as they describe themselves - have been extraordinary examples of brands engaging with consumers in a media-fragmented world. But those examples are few and far between - for most brands, it's about working out how to achieve levels of reach and engagement.
FMCG brands have to fight even harder to get heard in this current environment and genuinely engage consumers. We've tried to do it with Flora Pro.activ by partnering the British Heart Foundation and promoting heart health. Similarly, with Knorr we want to stand for a brand that provides fantastic recipe solutions.
Do you expect your marketing budget to be maintained, increased or decreased throughout 2014?
Slightly increased. People are fairly cautious and prudent, but the consensus is building around increased marketing investment.
With the media landscape constantly evolving, are there any particular winners or losers for your brand?
We've gone through a period of digital experimentation and are getting to a place where we can prioritise in areas where we get the best return. It varies by brand; for Magnum, mobile works best (where we can vary it for weather/temperature and vicinity to a store); for Knorr it's online recipe search and for brands like Marmite and Ben & Jerry's it's more about entertainment, so Facebook is very effective. Otherwise there won't be huge shifts from one media to another, just increased orientation to proven digital areas.
What will be the most surprising thing in 2014?
The continued strength of TV has been a bit of a surprise - the interaction between TV and social media, with tweets and posts about TV content. We've tried a sponsorship on TV and amplified that digitally and that's been really successful. We'll see a resurgence in TV sponsorship as people learn how to make it work.
What consumer trend will have most impact on your sector during 2014?
There's an increased polarisation. You can see it with grocery retailers like Waitrose at one end and discounters at the other doing well; it's harder work for those in the middle. In FMCG there's a danger brands get caught in the middle too. A big part of my job is protecting the premium that our brands can sustain.
What are you most excited about for the coming year?
A lot of FMCG brands struggled to adopt a 21st-century marketing model. It's exciting to figure out how big FMCG brands can make it work for us; we're very close through experimentation.