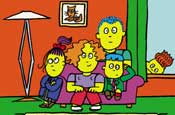 A pitch is expected to take place between Starcom, which won the £15 million Premier business in December last year, and Universal McCann, which handles the £11 million RHM business.
The consolidation process follows Premier's £1.2 billion acquisition of RHM, which went through in March. Senior marketers at Premier are said to favour a two-way pitch rather than moving the business straight into one of the agencies.
Potential efficiencies are said to be driving the process at Premier, which owns food brands including Branston, Campbell's, Fray Bentos and the Loyd Grossman range of products. The RHM acquisition brought famous names such as Hovis, Sharwood's and Mr Kipling into the company.
Premier currently retains five advertising agencies but there is no indication that it plans to review this arrangement. The agencies are: Clemmow Hornby Inge, DDB London, Delaney Lund Knox Warren & Partners, McCann Erickson, and Publicis.
Premier Foods was formerly part of the Hicks, Muse, Tate & Furst Group and floated on the stock market in 2004. Last year it bought the Campbell Soup Company prior to making the RHM acquisition.
Howard Beveridge, the commercial director at Premier, was unavailable for comment.