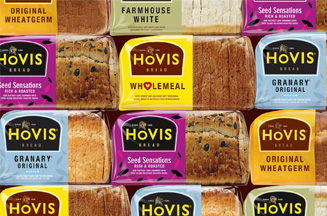 Despite the group reporting a loss of £35.9m in the first half of the year, the company's brands gained a 1.6% share of the market in the year to June. Hovis' market share rose to 26.3% from 22.7% last year.

The food company has introduced more than 12 fresh products or extensions since the beginning of the year including Branston Mayonnaise and Sharwoods sweet chilli microwavable noodles.

Total sales were up 3.5% to £1.2bn, mostly due to price increases.