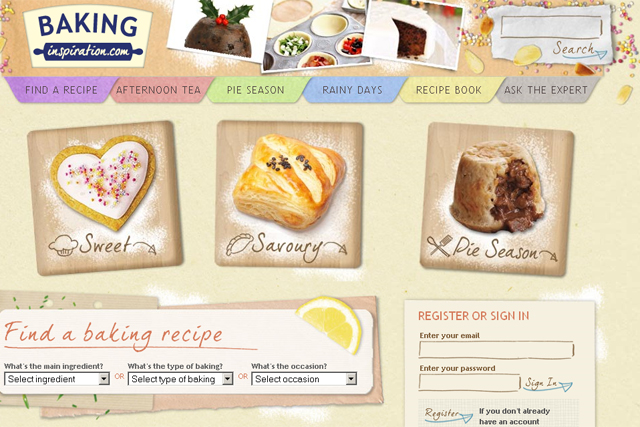 The website, Bakinginspiration.com, is aimed at both baking enthusiasts and first-time bakers and like Great Little Ideas is interactive, enabling visitors to easily share their recipes.
The site is designed by Elvis Communications in conjunction with Premier Foods-owned flour brand McDougalls and bread brand Hovis.
Premier Foods will print the web address on McDougalls packaging and promote the site on Pancake Day point-of-sale activity.
The website offers a range of recipes that cater for a number of occasions, including everyday meals and afternoon teas.
Premier Foods has launched the site in response to the current economically straitened times, which have prompted a growing demand for scratch cooking.
Mary Young, Premier Foods commercial controller of home baking, said: "Historically, you were taught to bake by your gran or mum, and then you did some at school, and then you continued as you nested and had your own family.
"But a missing generation didn't learn to bake. They grew up during the microwave generation when convenience was king. What we're seeing now is the antidote to that."
The Great Little Ideas campaign was launched in March 2010 to encourage consumers to use Premier Foods' range of brands, which includes Oxo, Sharwood's, Lloyd Grossman, Branston, Ambrosia and Hartley's.