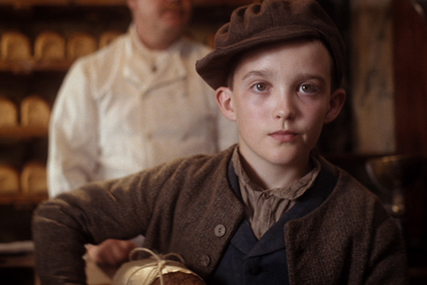 The UK's largest food manufacturer today (7 October) reported heavy falls in volume sales in the three months to September 30.
The Power Brand initiative was unveiled by new chief executive Martin Clarke, who admitted that current trading had been "disappointing" and "significantly behind our expectations".
Hovis, Mr Kipling, Ambrosia, Sharwoods, Oxo, Loyd Grossman, Bisto, and Batchelors are the eight Power Brands which Premier Foods will now focus its resources on.
Premier Foods owns around 60 brands and is heavily indebted. It has put the "for sale" sign up above rest of the business, which includes brands such as Angel Delight, Mother's Pride and Robertson's Golden Shred.
In July, it was revealed that Premier Foods was trying to sell off its loss-marking ready-meals arm, Brookes Avana, as it moves to pay down its debt.
Clarke joined the business in June from Kraft, which has a similar focus on its core power brands.
In today's trading update, Premier Foods revealed that volume sales of Hovis declined 13.5% on the year. Overall volume sales fell 8% on the year.
Clarke said: "Our immediate priority is to conclude discussions with the banks to revise our banking covenants and put in place refinancing facilities. This process is well underway and we are hoping to reach successful conclusions in due course."
Follow @johnreynolds10 on Twitter