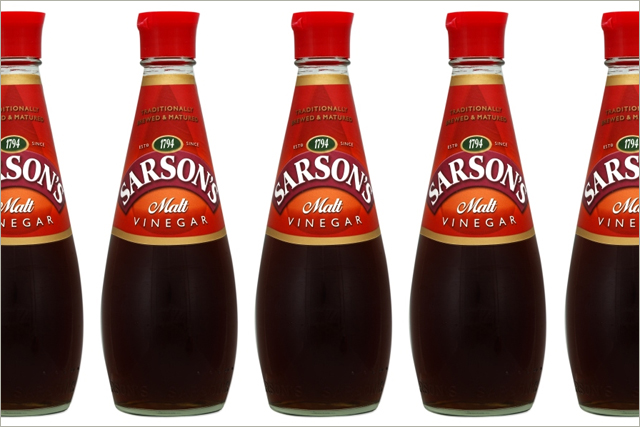 The sale, which also includes Dufrais vinegar, forms part of Premier Food's decision to focus on its core brands, as it struggles to cope with hefty debts and offload non-core businesses.
Premier Foods said the funds from the sale would be used to pay down the company's debt pile.
The deal marks the second major deal involving a British food brand and an Asian buyer in recent months, following the sale of a majority stake in Weetabix to a Chinese state-owned business.
The sale of the vinegar and sour pickles businesses is expected to be completed by the end of July.
Premier Foods said Sarson's and Haywards brands are market leaders in their respective categories of malt vinegar and pickles while Dufrais is the number two brand in specialist vinegar.
It is unclear if the sale will lead to any redundancies.
Chief executive Michael Clarke said: "The agreement represents another important step in our strategy to focus on our Power Brands.
"Our vinegars and sour pickles business and employees will greatly benefit from being part of a global player focused on vinegar and liquid condiments."
Follow John Reynolds on Twitter @johnreynolds10