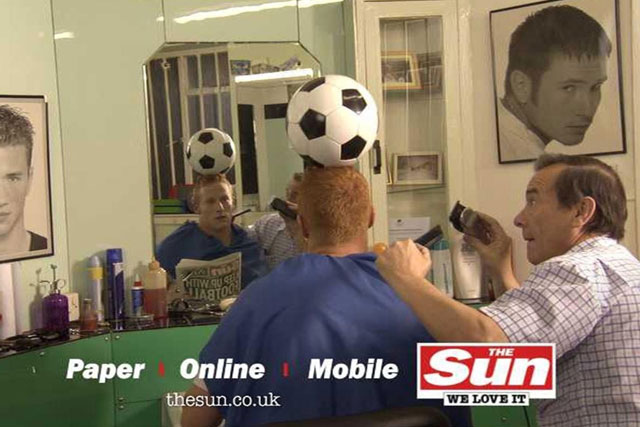 News International is nothing if not persistent. Back in June 2010, it announced that it would very much like to change the way it trades with media agencies, ditching the industry's archaic inventory benchmark of cost per single column centimetre for a mechanism more akin to the audience-based metrics used by other media, such as TV.
It made especial sense (from NI's point of view, at least) in the context of a possible News Corp bid to take full control of BSkyB. If the bid proved successful, the group's enlarged UK operation could seek to merge its sales efforts across the TV, print and online platforms.
But the initiative, according to media agencies, went off a bit half-cocked - and by the end of the year, NI sources were conceding that it was proving difficult to persuade agencies or their clients of its merits. It was formally declared dead in February.
Rather a lot of water has since flowed under the News Corp bridge, of course - the BSkyB bid is dormant and NI's audience reach has diminished, thanks to the closure of News Of The World.
In a recent interview with Campaign, however, the NI commercial managing director, Paul Hayes, indicated that this is very much an issue he would like to return to - especially as the company has decided to invest in a new £3 million booking system that could help move the market in that direction - and it has already simplified trading, with all advertising income being overseen across multiple platforms by Dominic Carter, the commercial director at News International Commercial.
Carter says: "Our clients' businesses and other areas of the media industry are introducing automated trading and e-commerce platforms. Agencies are increasingly client-centric in their planning and investment decisions, as we can see from changes in their structures. They are becoming less siloed by media - and yet, arguably, traditional media organisations are still stuck in the past, taking too many conversations and meetings to deliver campaigns and sell inventory.
"Our system will be able to handle multi-platform, campaign-led business that will ultimately result in our customers receiving one invoice, no matter what the combination of our media. We want to develop an automated bridge between our internal systems and those of our customers."
Great, Dominic Williams, the print director at Aegis Media Central Trading, says. But to go that extra step to a wholly new trading mechanism, he suggests, the whole market - not just NI - has to adopt a fresh trading philosophy. "I welcome NI's commitment to providing one point of contact - though it's not exactly new. Look, for instance, at the way Telegraph Media Group does things," he says. "But a new framework for press trading is exactly the sort of thing we're looking at, too - maybe we're leading the way, but we know buying agencies have to be more efficient."
Steve Goodman, the managing director of print at Group M, agrees. "Press trading needs big buying and selling teams. There are arguably better things that those people could be doing. So it's possible to argue that there's the potential to devise a much easier platform to trade on. We're all for making things more efficient, but, as always, it depends on the precise route they choose to go down. There's also the question of how this will play out from a media auditing point of view," he says.
Campaign approached the auditing company Ebiquity for its views, but it declined. Any auditors insufficiently motivated to engage on this issue may not endear themselves to the wider market.
Especially as Alan Brydon, the head of trading at MPG Media Contacts, also raises the auditing issue. It's one reason he reckons that, while fine in theory, in practice changes to press trading will be difficult to implement.
He concludes: "If NI wishes to trade this way, then everybody has to - we can't buy different titles against different criteria. Agencies will want to trade against not only the target audiences that suit NI, but rather the ones that genuinely reflect their campaign objectives. TV offers around ten audiences, but press has always historically been planned in a much more specific and psychographic way.
"Auditing can't be ignored in this - agency remuneration is often related to audit performance. If all campaigns in the pool are targeting different audiences, each title may have ten different rates, all of them justifiable for each specific campaign's target audience - so how does anyone decide what was good in a comparative sense?"
YES - Dominic Carter, commercial director, News International Commercial
"The industry is in need of new systems that will make it much easier for agencies to deal with us and create more efficiency in the buying process. NI must be the vanguard of change."
YES - Dominic Williams, print director, Aegis Media Central Trading
"The simple answer is yes - but as long as there is flexibility, because there are more components to be considered with press. It would have to be more widespread than just News International."
MAYBE - Steve Goodman, managing director of print, Group M
"The way print is traded, it has become somewhat dated. There is a lot of time and energy wasted over relatively small points of negotiation - there are so many variables like day and size."
MAYBE - Alan Brydon, head of trading, MPG Media Contacts
"An important point for News International to bear in mind is that a move to CPT-based trading will make it easier for comparisons to be made with other media, as well as other newspapers, which could be a dangerous thing for the newspaper medium as a whole."