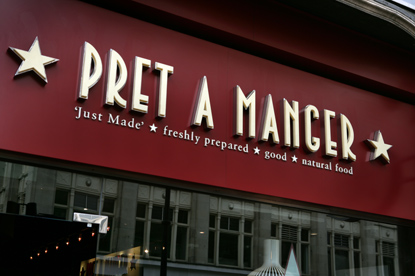 McCruddon's blog, called Six Weeks, details the time he has spent sitting, viewing, queueing and waiting in restaurants, the Post Office, on the Victoria Line, watching TV and in sandwich shops over a six-week period.
According to his calculations, he is owed more than £6,000 for time lost. McCruddon has now written to more than 50 companies, and invoiced them for the amount of time he has spent with them.
Pret A Manger is the first company to have paid McCruddon – the sum of £62 – while the managing director of the fruit and nut stall Cranberry is now demanding McCruddon pay him for time spent reading his letter and blog.
McCruddon claims to have engineered the scheme in order to examine how he spends his life as a consumer as well as to challenge the general assumption that consumers are subservient to brands.