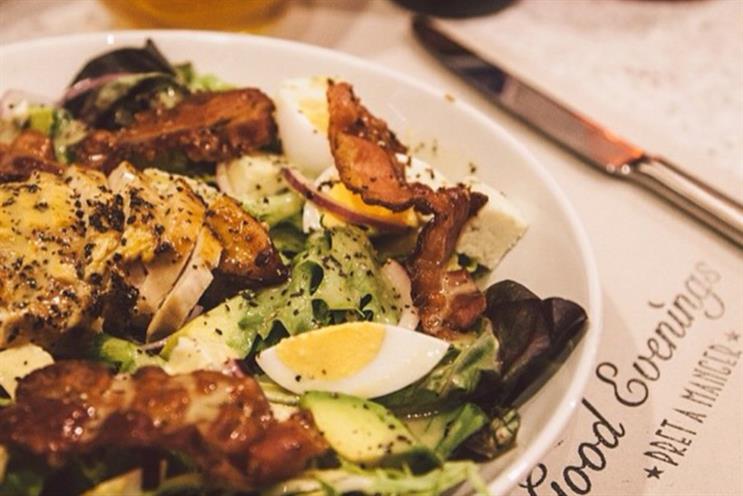 The Good Evenings concept will begin at 6pm every evening, when Pret's business has typically wound down.
The store at 88-89 the Strand will be transformed into a "casual evening dining experience". Diners at the store will be presented with a Good Evenings menu and shown to a table, where they can consume food, wine and beer.
The initiative shares some similarities to Starbucks Evenings, which offers customers wine, beer and premium food.
Pret is raising awareness of the pilot scheme via its Twitter account, tweeting:
Dinner (and drinks) now being served at 88-89 Strand #GoodEvenings pic.twitter.com/IVOcW1Nfzu

— Pret (@Pret) April 9, 2015
But a few users are confused by the notion of Pret serving evening meals, including Devil's Advocate.
@Pret so you're doing evening food now? Don't quite get it.

— Devil's Advocate (@DA_E10) April 10, 2015
The new menu, which is also available as takeaway, will feature small plates of food such as salads and toasties, soups, hot dishes and desserts, alongside a selection of French red and white wines, Prosecco and British craft beers.
Dishes include macaroni cheese and quinoa rice pots, baked sweet potato wedge, lemon and rosemary chicken salad, salt beef toastie on artisan rye and sourdough bread, and desserts such as Pret's already popular Brownie Bite.
Customers must still visit the tills to order and pay, but their food and drink will be served to them at the table.
The sandwich chain said Good Evenings is a one-off trial, "with no plans to roll it out any further".
Nick Sandler, Pret's creative chef, said: "Customers have been asking us for some time about creating an early evening menu, so we're giving it a go.
"We have the seating space, the kitchen, the fantastic ingredients and a talented team already in the shop, so it seemed like a logical next step to give the Good Evenings concept a try.
"Fast, fresh and delicious evening dining is particularly important to customers in this area of the city who are looking for somewhere convenient and affordable to eat before heading to the theatre."
The evening menu is available from 6pm-10.45pm Monday to Saturday, and 4pm-8pm on Sundays.