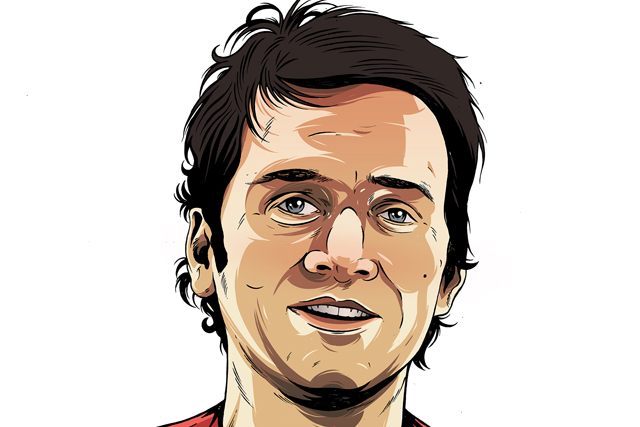 A time to be trusted
It pains me when I hear that marketers have lost credibility in the boardroom – partly because I know it's true and partly because it's during times like these that I think our skills are needed more than ever.
A lot of it has to do with the concept of trust, our analysis of it and, indeed, our response to it. In particular, this means our role in building propositions and messages; in other words, the way we sell.
While I accept that there are a lot of factors that contribute to scores on trust, I have always thought that the public believing in "being told the truth" would be pretty high on the list of things that drive our metrics.
I think YouGov's research can help prove this link. Let me explain.
Truth-telling vs brand-building
Once upon a time, I was in a brainstorming session about a toothpaste. What, the facilitator asked, was the essence of the brand we were working on (let's call it "Brand X")? How could years of contraction be turned into years of growth? Simple, we were told: we would build a new brand essence.
One senior member of the team had the answer. The new essence of Brand X – a toothpaste, I remind you – would be to help you "live your life to the full". Buy it and you would become more positive, smile endlessly and randomly jump for joy as you walked down the high street. The agency even made a "brand film" to illustrate the promise.
Now, obviously, it was not true, as I know you will know. The toothpaste in question could remove plaque and freshen your breath, but what it couldn't do was change your life. Fundamentally, it was an over-promise and the public quickly worked it out, as it always does. For all the right intentions, that over-promise was a miscalculation.
Look at the decade-worth of scores YouGov has assembled on trust. If you look closely enough, you will spot these emerging themes:
- Across the board, we trust much less than we used to. As the internet has changed our lives, it has also changed our relationships with most institutions.
- Despite this drop, trust scores in "those running big business" actually rose, up 2% to 22%. Not huge, but a positive net swing given the other declines.
- Holding big businesses back seems to be a belief that they "over-promise and under-deliver", with close to 70% agreeing.
(click image to enlarge)
The trusted ones
This makes sense of a brand community that would perhaps never normally aggregate: those that find ways of telling us the truth. We trust John Lewis and The Co-operative to do the right thing. We trust Ryanair when it says it is the cheapest and the most punctual. We believe Lynx when it says it will help us find a new girlfriend and our local butcher when it says it will never sell us horsemeat.
Uniting them all is a sense that they promise what they can deliver, through authenticity and a clarity of purpose. What we have lost faith in is those people, brands and businesses who find the truth too hard to tell. Those who over-promise, under-deliver, oversell and over-spin.
In business we trust?
So, threat or opportunity? In truth, it's a bit of both, but more of an opportunity than a threat. Trust in institutions will continue to fall. There will be more scandals, more attempts at not telling the truth, more crisis plans that misjudge the scale of the public backlash. The opportunity lies in the fact that 18- to 24-year-olds are six times more likely to trust big business than over-60s (37% vs 6% trust a great deal/fair amount).
A whole new generation of customers is looking for places in which to put its trust. By understanding this new world of transparency and accountability, where one tweet will say far more than a 30-second TV spot, business can go a long way to filling the void.
Tweet your ideas and questions to Follow @nugentgreg