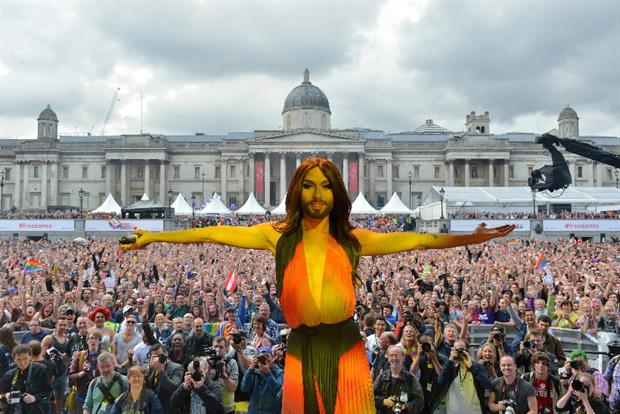 WCRS was appointed without a pitch. It will develop an integrated campaign for the 2016 London festival, which runs from 10 - 26 June. The big march will take place on 25 June.
The free festival attracts around a million people every year, and celebrates the LGBT+ community. It is supported by the Mayor of London and Barclays will be the headline sponsor for the third year running. Celebrity patrons include Sir Elton John, Martina Navratilova and Sir Ian McKellen.
Pride in London's marketing director, Alison Camps, said: "London is already a beacon for LGBT+ rights across the globe. But the truth is even in this great city LGBT+ people still suffer prejudice and discrimination.
"That is part of the reason why Pride is still needed. WCRS have come up with a cracking campaign, which is going to give Londoners real pause for thought."
The ambition for this year's festival is to get all Londoners to come together to celebrate what makes the city great, regardless of their sexuality.
Ross Neil, the joint executive creative director at WCRS, said: "It's an incredible privilege to work on such a prestigious event, not only for the sheer scale of it but also for what it stands for, bringing together a minority that for one day becomes the majority."