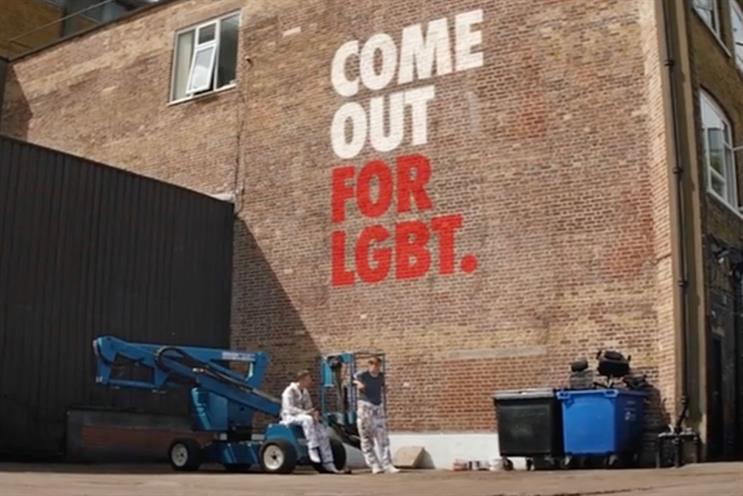 Stonewall's Workplace Equality Index acts as a benchmarking tool for employers to measure and monitor their progress on lesbian, gay, bisexual and trans inclusion in the workplace.
The group has in the past accused the ad industry of being "complacent" about diversity and this year's ranking does not feature a single creative or media agency.
PrideAM said the industry was behind other professions, such as law and accounting, and that it must do more to promote LGBT+ inclusion.
Mark Runacus, PrideAM's president and chair of the DMA, told Campaign that while Stonewall's full list of submissions was not disclosed, he knew "anecdotally that a few agencies entered and failed to make the 100".
However, he was quick to praise those that made the effort to enter. "I applaud them for being trailblazers," he said. "But the fact remains no creative or media agency has made the cut, showing that we lag well behind the public sector and other professions like consulting, and law. I hope this will be the catalyst for all agencies to make positive change, now."
The absence of agencies is perhaps surprising, given that the likes of Engine have publicised their stance on LGBT+. Last year saw the group form a partnership with Stonewall to launch an LGBT+ network as it celebrated Pride.
The IPA told Campaign that it always promoted agencies as equal opportunities employers, that it launched its diversity initiative in 2003 and that it regularly issues best practice guidance and runs workshops aimed at challenging biases.
Leila Siddiqi, the IPA's head of diversity, said its own agency census, which audits employee numbers by gender and ethnicity, did not include sexual orientation detail.
"We know, having spoken to a number of our HR and talent heads that their employees are not comfortable with their companies inquiring about sexual orientation and consider it an intrusion on their private lives," she said. "So this is a level of detail our survey cannot currently capture.
"On the Stonewall survey, while we are not privy to the detail of which agencies entered, we do know that a number of our members have partnerships with Stonewall, such as Group M and Ogilvy. Agencies are also well known for wanting to run their own initiatives."
She cited Publicis Groupe's "Egalité" employee network for LGBT professionals, and the fact that a "number of agencies are signed up to Grey's 'Diversity taskforce', which is looking to gather more information on the number of LGBT+ employees through their upcoming anonymised survey".
To appear in Stonewall's ranking, companies must demonstrate their efforts across 10 areas. Staff from those organisations also anonymously completed questionnaires about their experiences in the workplace. More than 93,000 employees took part in the survey and 430 organisations and businesses across a range of sectors submitted entries.
Stonewall has recently renewed its focus on encouraging passive LGBT allies to come out, with research indicating that hate crime against LGBT people has risen nearly 80% in the past five years. In September, the group launched its first brand campaign in 10 years.
PrideAM is a volunteer-run, not-for-profit network, and is the world's first advertising LGBT+ network.