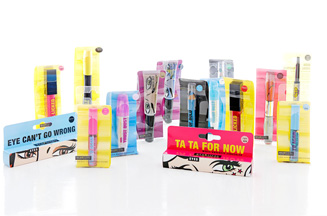 The Beautiful Colour Cosmetics range includes waterproof and colour mascaras, liquid liners, concealers and lip glosses. Product names include Flirty Winks, Foliled Again and Ta Ta for Now.
Primark said the range provides an affordable treat for shoppers who are cutting back. It added the products are aimed at stylish and budget-conscious women, offering great quality products at affordable prices.
Prices start at £2 for the mascara and £2.50 for a light up lip gloss.
The range was developed with beauty and personal care specialist Swallowfield.