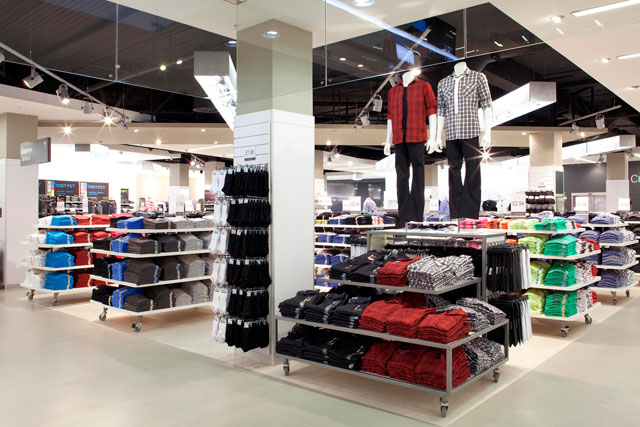 The Associated British Foods subsidiary has put out a tender for a digital agency to build its first ecommerce site, as it looks to tap into the growth in online retail. The site is expected to go live in 2012.
While most of its rivals already sell goods online, Primark has concentrated on increasing high-street sales.
Richard Perks, director of retail research at Mintel, said Primark was late to move into online retail because 'it wasn't obvious that the sums would add up'.
'Primark would risk losing market share if it wasn't online, so to a certain extent, it's a defensive move and not about growing revenue,' he added. 'Primark is about disposable fashion and I don't feel as though it's about long-term, considered purchases.'
Primark is expanding rapidly. It has 36,000 employees and operates 220 stores in Europe. It claims to be the second-biggest clothes retailer, in terms of volume sales, in the UK.
Online retail in the UK was worth £58.8bn in 2010, according to the trade body for online retail, the Interactive Media Retail Group. However, the rate of growth is in decline; year-on-year sales increased 11.5% in July, the lowest rise since January 2010.
Sarah Peters, lead analyst at Verdict Research, said: 'Primark is still growing rapidly through its stores, so it has not been necessary to focus on digital. Now is about the right time.'
She warned, however, that the retailer faces a challenge making money online. 'It's more difficult for value retailers because they have a very low selling price and will have to sell high volumes,' added Peters.
'It's a growth sector - there are people that can't get to Primark stores and some may be put off because the stores get so busy at the weekend. It can also open doors internationally, if you look at what retailers such as ASOS and Next have done.'
Earlier this summer, Primark unveiled an autumn/winter collection aimed at more fashion-conscious shoppers.
A Primark spokesman denied that the company was looking at setting up an online retail operation.
'Primark has no plans for online retail, and the company has not issued a tender for work to this effect,' he said.