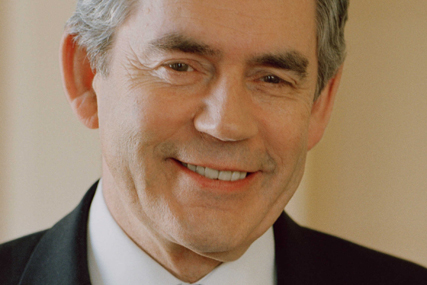 In a speech this morning, Brown warned that if the Government waited for "unbridled market forces to provide a [broadband] solution" it would lead to "superfast broadband coverage determined not by need or social justice, or by the national interest but by profitability alone".
He added this would open a "lasting, pervasive and damaging new digital divide".
The prime minister called Britain "uniquely equipped to lead the digital age", noting it is already an international hub for creativity and commerce, with the most lucrative e-commerce market in Europe.
More than a quarter of all our jobs – seven million – were said to already be in information, communications and technology related roles - a higher proportion than in France, Germany or America.
In November it emerged that the Government was planning to introduce a £6-a-year levy on telephone lines to pay for the roll out of fast broadband.
The Conservatives have criticised the plans saying it will distort the market and could encourage those on low incomes to cancel their broadband subscriptions.
Today, Brown defended the move, saying: "If every household is to benefit, then it is fair that every household contributes to meeting this goal.
"That is why we have chosen to raise a small levy on each household phone line – 50p per month, about the price of a pint of milk – to help fund a partnership with the private sector for a superfast broadband network right across Britain."
The £6 levy is included in the Digital Economy Bill which has passed through the House of Lords and was presented to the House of Commons last Tuesday (16 March). The date for the second reading of the bill is yet to be announced.
Broadband is not accessible to the whole of the country and providers such as BT and Virgin Media have made it clear that they are not planning to roll out their services throughout the UK.